Exclusive
Jailed 'Teen Mom' Star Nathan Griffith Bashes 'Violent' Fiancée Jenelle Evans — Cell-Mate Tells All!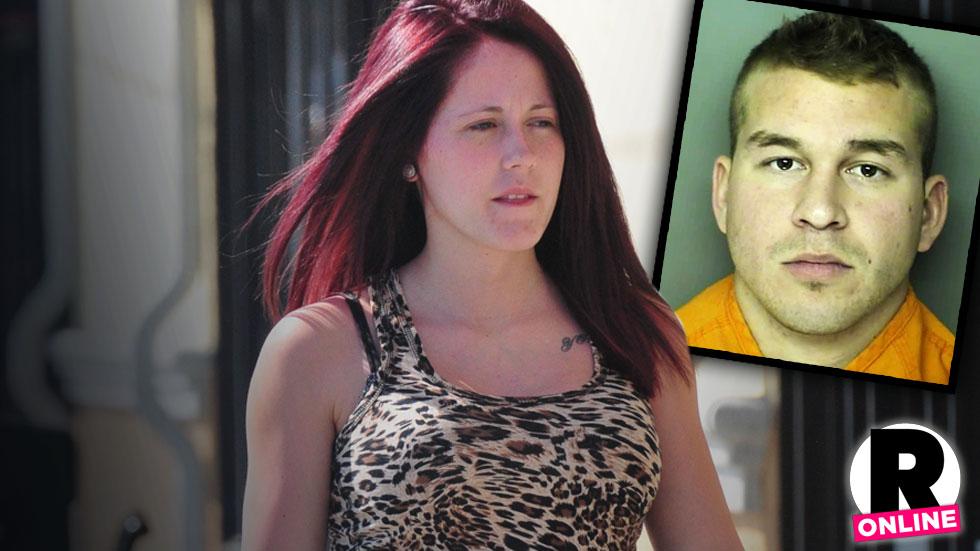 Teen Mom 2 star Nathan Griffith recently told RadarOnline.com exclusively that he's determined to save his relationship with Jenelle Evans, despite his domestic violence arrest last week. But according to the man who was Griffith's cell-mate after the arrest, the reality star was singing an entirely different tune behind bars, when he bashed his "violent" fiancée and bragged about sleeping with another woman!
Article continues below advertisement
Jason Sasbon, who was Griffith's cell mate inside the Surfside Beach, South Carolina, Police Department, spoke out to RadarOnline.com about the secrets spilled behind bars.
Sasbon, who had been arrested on a misdemeanor, says they spent several hours together inside the small jail before being shackled together for a paddy wagon ride to the Horry County jail for booking. "He's telling me about what happened, how he got arrested," Sasbon recalled.
According to Sasbon, Evans and Griffith's relationship exploded over jealousy and rumors of cheating.
Griffith told Sasbon he has been secretly meeting "an old friend" from Virginia, Sasbon said. "He's been meeting up with her halfway in North Carolina, staying in a hotel," he claimed. "They went out drinking and had drunk sex. It started with a massage and then he hit it up." Griffith seemed "madly in love" with her, Sasbon said.
Article continues below advertisement
Later, Evans "got extremely pissed off" when she "realized they were talking on Snap Chat," Sasbon said Griffith told him. During the ensuing argument, "he ripped the engagement ring off her finger," Sasbon said. "She was fighting to keep it on and he was grabbing her wrist and pulling it off. He paid a lot of money for the ring and he wanted the ring back." Evans ended up with a bruised finger and wrist, he said.
According to the police report obtained by RadarOnline.com, Evans made similar claims to the cops but Griffith insisted she had removed the ring herself.
Another source told RadarOnline.com that Griffith made up the cheating story in an attempt to get Evans to leave him, but Sasbon insisted it was true.
"He was really freaking out about this girl being upset with him still being with Jenelle," Sasbon said. "He's probably in Virginia with her. That's where he was going when he got out of jail."
Article continues below advertisement
Ultimately, Sasbon predicted that Griffith will leave Evans for good "but he's scared if he leaves her, the charges will stick."
During their time together, Griffith was "talking about how Jenelle's the aggressor and she's violent," he said. "She bit him on his back. He showed me the teeth marks on his back. He showed me some pretty vicious scars from bite marks, big, giant, open mouth bite marks."
As RadarOnline.com reported, the responding officer to the domestic incident last week noted similar markings in the police report.
Griffith didn't talk about the baby he has with Evans, or the child custody battle that is brewing, Sasbon said.
Story developing.