'Basic' Brouhaha: Sharon Stone Trading Barbs With PR Firm Over Missed Ecuador Appearance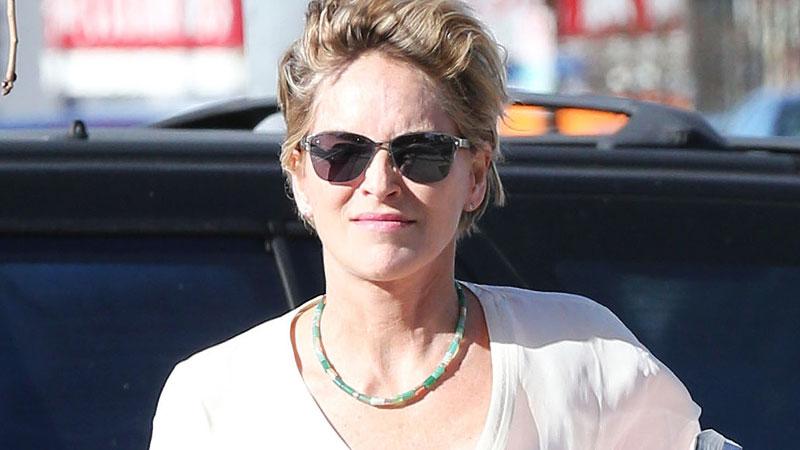 Sharon Stone is in a messy legal battle with a New York public relations agency that claims she kept their $275,000 after no-showing an appearance in Ecuador.
Here's how it all went down: MCSquared, a public relations firm based out of Brooklyn, New York, filed a federal suit after claiming that the Basic Instinct beauty has inked a pact with them to appear in Ecuador for three days in April 2014, and speak about the ills of oil contamination.
Article continues below advertisement
The firm said that they spent $275,000 on her fee, as well as another $77,000 for what they dubbed "diva-like requests" that included first-class tickets, fancy hotel suites for four people, and fees for hair and makeup people for the duration of her South American trip.
But the Sliver actress did not make the scheduled dates, as she was ill in a Brazil hospital three days before the slated appearance. The Casino actress never repaid the fee, the firm said.
Stone struck back at the suit claiming that it should have been filed federally in the first place, as their contract stipulated that things would be handled via an arbitrator if there was a disagreement. She said that she was also misled by the firm, which advertised her slated appearance as a campaign opposing the "Dirty Hand of Chevron."
Stone said she never agreed to get involved in any political causes, nor to pick a fight with the energy corporation -- and because of this, Stone said she's confident an arbitrator will see how the firm breached the deal. MCSquared responded that the actress was fully aware of their agenda, and that they never advertised her in a stance against Chevron. They are requesting a court decide the matter. They added that without Stone, or a famous face to replace her, they lost a great deal of business with Ecuador.