Exclusive
Robin Williams' Daughter Zelda Posts Shocking Rant About Family 'Drama' — Read Her Diatribe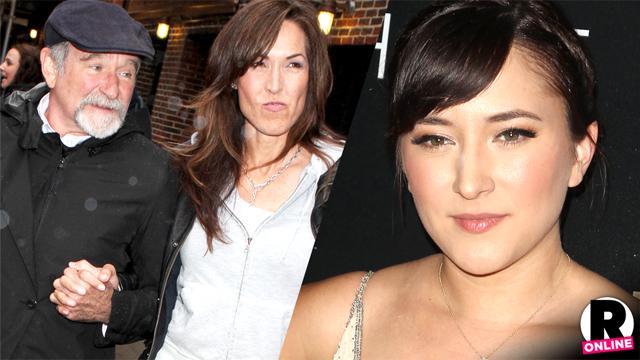 Robin Williams' daughter, Zelda, has finally broken her silence about the ongoing feud with her stepmom Susan Schneider Williams.
Just hours after lawyers for Robin's widow and his three children agreed to attempt to settle the dispute over the Good Morning Vietnam's star belongings, Zelda issued a statement on her Tumblr page.
"While I have not had, and will continue not to have any comment on my family's current legal proceedings (as their private nature has already been violated enough), there is one bit of misinformation being proliferated by the media that I have been made aware of and strongly feel the need to correct," she wrote.
Article continues below advertisement
"My brothers and I have not at any point since dad's death been invited to or visited his and Susan's house in Tiburon, nor have we removed anything from it," she insisted. "For reporters to twist Susan's court petition to imply that she believes my siblings and I did otherwise is to attempt to create drama where there is none and spread outright falsehoods, sadly a more and more common occurrence on the 'news' these days."
"At least in this instance, it is gossip I can disprove with actual fact," she wrote. "Anywho, that's all for now. So long, and thanks for all the fish!"
The family feud has been heating up for months, as RadarOnline.com has reported. In court documents filed late last year, Schneider, 50, alleged that property was "unilaterally removed" from their home "days after Mr. Williams death." The Williams children insisted that they were only following their father's wishes.