Khloe Kardashian Says Rob Kardashian Has Social Anxiety, He's 'Not At His Happiest Place'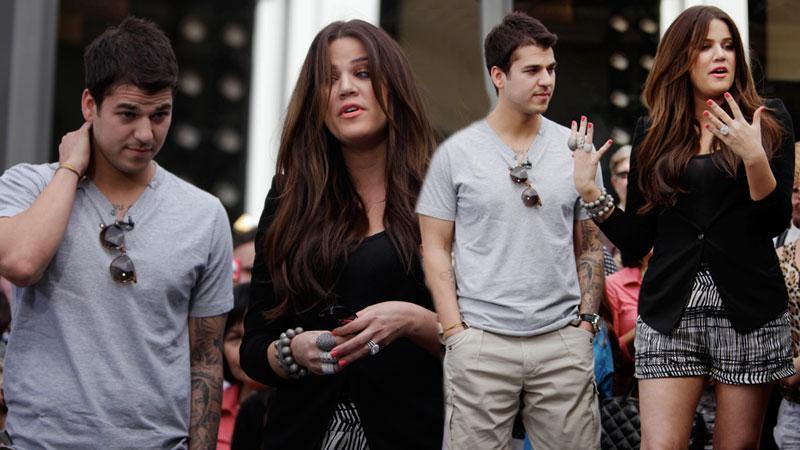 Rob Kardashian has been avoiding the media spotlight for a while now and his sister Khloe is chalking it up to social anxiety.
"I just feel, especially over the last year, Rob has become very introverted and has a kind of social anxiety," Khloe told WonderWall while hosting a party at Las Vegas's 1 OAK nightclub.
"He's definitely not at his happiest place that he once was, and I know he can get to that happy place and he will."
Article continues below advertisement
Rob, who has been struggling with his weight and rarely appears in public or on Keeping Up With The Kardashians, can always count on Khloe to have his back.
"We all kind of get to a place where you don't know where to go in life or whatever, so I think it's important for him to know that he always has people to lean on and it's not unnatural for people to not know even where to begin. It's a growing process," Khloe explained.
"I will always be his No. 1 supporter."