Exclusive
Brian's Back? NBC News Shakeup Could Mean Early Return For Williams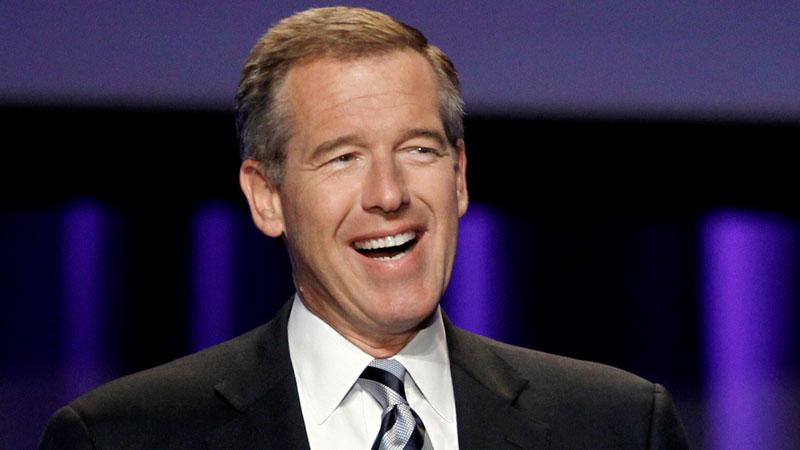 The turmoil at NBC continues! RadarOnline.com has learned that the former president of the embattled news division, Andy Lack, is in talks to be rehired. While this could signal the return of Lack's close friend, Brian Williams, to NBC News, will it mean the end of the line for his interim replacement Lester Holt?
Lack helmed the news division at NBC from 1993 to 2001, and just resigned as CEO of the Broadcasting Board of Governors in January.
Article continues below advertisement
Now, an NBC insider tells RadarOnline.com the network "is expected to announce Andy's return very soon."
"It's only a matter of a very short period of time," the source said. "The fact that Andy guided NBC after the General Motors Dateline scandal in the 90's was a key factor in bringing him back. The network took a huge hit after Brian Williams was caught lying about his Iraq war reporting."
And while Lack could help NBC get back on top after this most recent crisis, his return also might mean a reprieve for Williams, who some expected to depart NBC News permanently after his temporary leave of absence.
"Andy and Brian are very, very good friends, and it's highly unlikely he would be coming back without Brian," the source insisted.
In fact, "There is talk that Brian's six month suspension could even be cut in half, even though Lester Holt has been doing a great job as interim anchor. NBC Nightly News is still beating ABC's World News in the ratings."
Current president of NBC News, British import Deborah Turness will likely remain with the Peacock network, but in a different role, according to Variety.
Article continues below advertisement
Turness' tenure has been riddled with scandals, including general manager of the TODAY show Jamie Horowitz being fired after only weeks on the job. Horowitz wanted to gut the cast of TODAY, and fire Savannah Guthrie, WIllie Geist, and Natalie Morales.
Changes at the top were solidified after the Brian Williams lying scandal, but RadarOnline.com sources scoffed at blaming Turness.
"Deb Turness shouldn't be held to blame for everything that went wrong. She is very, very professional and a fierce defender of everyone in the news division," the source said. "Most of the Brian Williams drama pre-dated her tenure, but she took the blame for it in meetings with NBC Universal CEO Steve Burke. She didn't have to do that. Nobody wants to see Deb forced out because of things that happened that were beyond her control."
Lack also is very close with Matt Lauer, and is known to be a "screamer" in the newsroom, the insider added.