Exclusive
Kylie Jenner Tells Family She 'Wants To Marry' Tyga & She's Flaunting New Diamond Ring!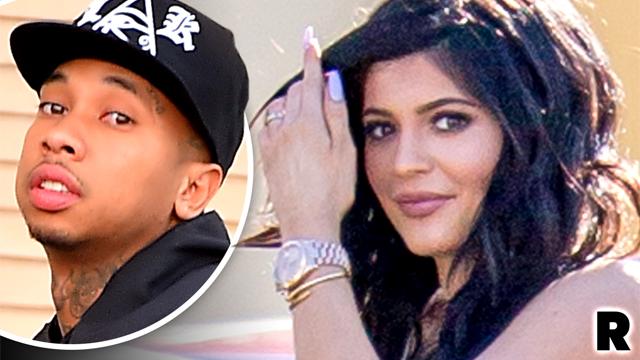 Article continues below advertisement
"Those girls do not like to be without a man and if Kylie wants to marry Tyga, so be it," the source says.
"Her sisters are just really happy that she has found true love and he treats her like gold," continues the insider. "They also really like that she will not be hopping from guy to guy and getting her heart broken like they have all had to experience."
At the end of the day, "her whole family would much rather see her who loves her rather than be with many men who will only use her for their own gain."
Do you think that Kylie Jenner should marry Tyga? Let us know in the comments.
Watch: Kylie Jenner and Tyga serve meals to the homeless