Exclusive
Is It Over? Insider Kylie Jenner & Tyga's First Big Fight -- 'Devastated He Lied'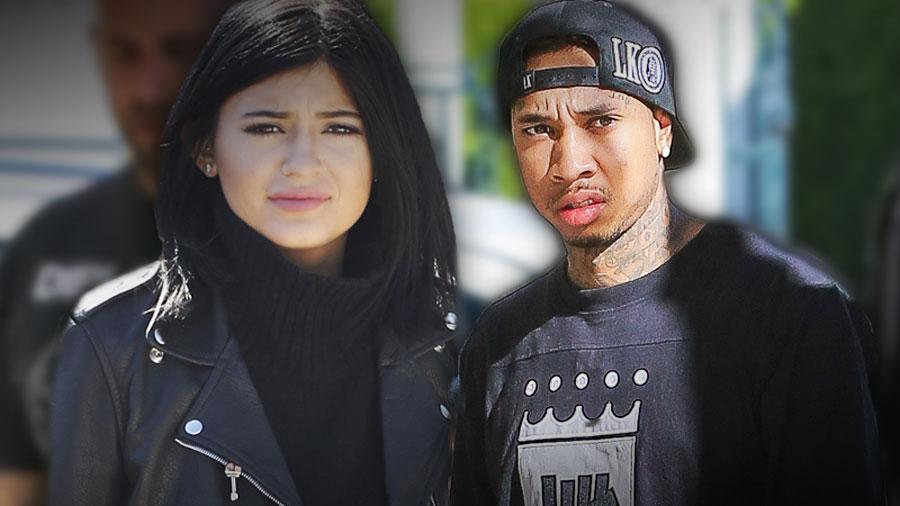 Kylie Jenner and rumored boyfriend Tyga's relationship was put on blast last week when the 25-year-old rapper told a radio show host that he was not dating the reality star teen. Though he later backtracked and professed his love in a different interview, a Keeping up with the Kardashians family insider tells RadarOnline.com that the rapper's little white lie caused a huge rift between the couple.
"Kylie was devastated that Tyga flat-out lied and denied on air that they were together," a source tells RadarOnline.com exclusively. "She got so upset with him and threatened to end it because he really, really hurt her feelings."
Article continues below advertisement
Tyga told Power 105.1 last Tuesday that he's , after their alleged hook-up triggered a brutal war of words between Khloe Kardashian and Amber Rose.
The rapper changed his story shortly thereafter, telling 92.3 Amp radio, "I feel like it doesn't matter what the world thinks. If you're around somebody, and you love being around that person, that's all that matters. I don't feel like what anybody could say would change that… how I feel for her as a person… She's just a good person, she's got great energy."
As RadarOnline.com previously reported, the 17-year-old reality star was "crying all last week" because of the situation.
"Kylie doesn't understand what the big deal is with everyone's criticism of her and Tyga. This is her first true love, so of courses she wants to run off into the sunset with him," the source tells RadarOnline.com. "But because he's her first, he also has the ability to crush her heart."
"She has been super upset lately over all this," the insider adds. "On top of her forbidden romance, her whole family is in conflict, her mom is not present and her dad is becoming a woman. It is a lot."
Do you think that Kylie Jenner and Tyga should be together? Let us know in the comments below.