Exclusive
Cry 'Baby' Kylie Jenner In Tears After Snub From Tyga — His Team Pressuring Him To Dump Her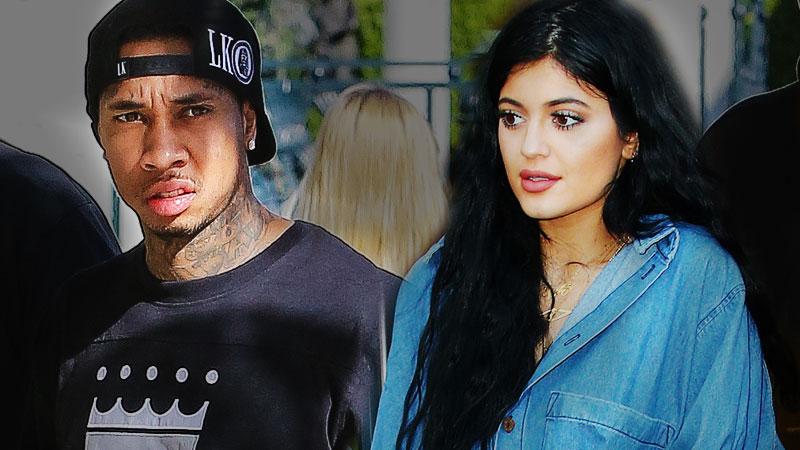 Kim Kardashian's youngest sister, Kylie Jenner, is having a very bad week! On Tuesday, her boyfriend, Tyga, publicly said they weren't dating. Now, sources tell RadarOnline.com can reveal, his management team has told him to distance himself even further from the reality starlet.
Jenner, 17, has been "crying all week," an insider told Radar. "She is afraid that Tyga is going to break-up with her."
And it's with good reason, according to the source. "Tyga's advisers have told him to not be spotted out in public with Kylie doing anything romantic, including holding hands, or kissing," the source said. "Tyga has tried to reassure Kylie that they are solid, but she has her doubts."
Article continues below advertisement
Indeed, Tyga, 25, told Power 105.1 Tuesday that he's not involved with Kylie, after their alleged hook-up triggered a brutal war of words between Khloe Kardashian and Amber Rose, with Rose calling her a "baby."
The 25-year-old rapper told the radio station, "No, I'm not dating Kylie — I wanna be clear to everybody, I didn't leave my family to be with Kylie — that's ridiculous."
By Friday, he had changed his tune, posting an instagram pic of Kylie:
And that same day, Kanye West insisted on Power 105.1 that the couple were "in love," and that he had "no problem" with the age difference.
Meanwhile, Jenner continues to spend "most of her nights at Tyga's house," the source said. "They are absolutely living together."
But according to the source, his team does not approve.
Who'll win out? Stay tuned to RadarOnline.com!