Take That Amber Rose! Tyga Admits He 'Loves' 17-Year-Old Kylie Jenner, Gushes That 'She's A Good Person' — Watch His Shocking Confession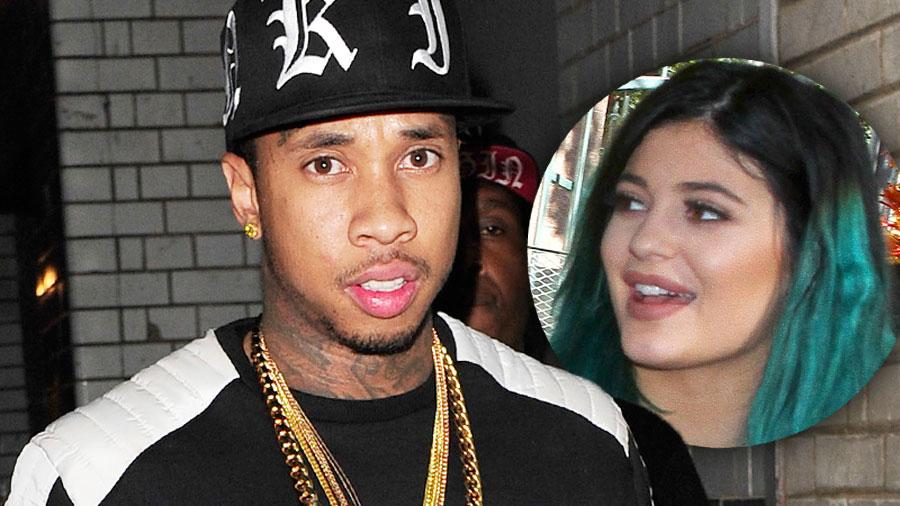 Amber Rose is not going to like this! Rapper Tyga has changed his story about his feelings for teenage Kylie Jenner, admitting that he "loves"her and thinks she's a "good person"with "great energy."
The 25-year-old rapper gushed about the teen during an appearance on the 92.3 Amp radio show with Chris Brown Tuesday.
"Whether if I tell the world that I love her or I don't, it's gonna be me to dictate that, and how I want to keep my friendship and relationship with her sic,"he said.
Article continues below advertisement
Last week, Rose spouted off about his romance with Jenner, saying that at just 17, she was too young to be dating Blac Chyna's baby daddy. But Tyga seemed to dismiss her criticism.
"I feel like it doesn't matter what the world thinks,"he said. "If you're around somebody, and you love being around that person, that's all that matters. I don't feel like what anybody could say would change that... how I feel for her as a person... She's just a good person, she's got great energy."
Previously, the rapper had said, "No, I'm not dating Kylie — I wanna be clear to everybody, I didn't leave my family to be with Kylie — that's ridiculous."
But Tyga admitted that he "loves her as a person"and insisted "If you love being around somebody, that's all that matters, you know? Sometimes you gotta just let that artist live their own personal life sometimes, and you gotta respect that as a fan and a spectator of what we do."
Not helping distance himself from Rose's accusation that he is dating a child, Tyga explained that he has known the family since Kylie was just 10 years old.
"We've got a group of friends, we've been hanging out for the longest... I've been knowing her and her family for six, seven years, so it's all love there,"he said.
What do you think about Tyga and Kylie Jenner's relationship? Sound off in comments below!