Exclusive
Too Taboo? Kylie Jenner & Tyga Rumored Relationship Off-Limits For 'KUWTK' Producers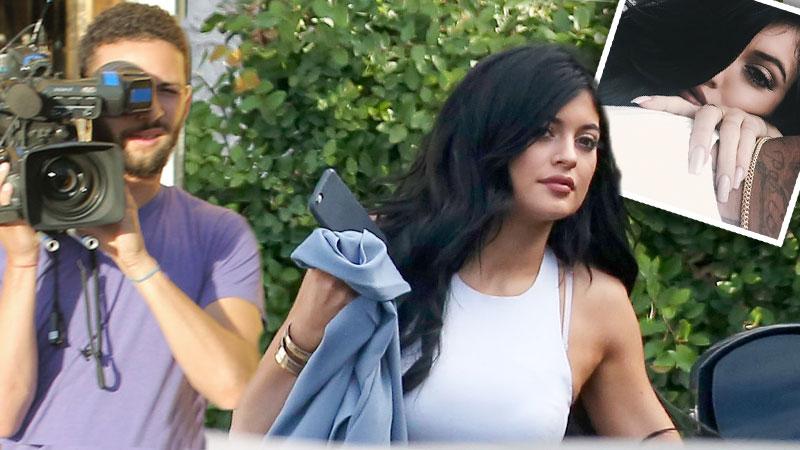 Bad-boy rapper Tyga insists he and Kylie Jenner are "not dating," despite the intense scrutiny and Twitter feuding around their relationship. But amid intense public interest in their bond, a production source who works behind the scenes on Keeping up with the Kardashians tells RadarOnline.com exclusively that producers have decided to avoid the drama and keep the duo off the air!
"Kylie and Tyga's friendship, or relationship, or whatever it may be, is way too sensitive of a subject right now for E! to tackle," the network insider tells RadarOnline.com exclusively. "The crew tries to avoid shooting them together as much as possible."
Article continues below advertisement
As the Season 10 premiere of KUWTK rapidly approaches, the messy feuding around their friendship has only intensified, making the pair too hot for TV.
As RadarOnline.com reported, model Amber Rose, 31, who is friends with Tyga's baby-mamma Blac Chyna and ex-girlfriend of Kim Kardashian's hubby Kanye West, 37, blasted the Tyga and Kylie's rumored romance on Twitter Monday, calling the teenage Jenner a "baby."
Things got ugly after Jenner's sister, Khloe Kardashian, 30, came to her defense, starting a back-and-forth feud in which Rose attacked the former porn star Kardashian sister, Kim, 34, calling her a "wh*re."
Tyga wasted no time in letting everyone know that Rose was wrong in her assumption that he and Jenner are together by saying: "I want to be clear to everybody that I didn't leave my family to be with Kylie. That's ridiculous. Me and ex Blac Chyna, we broke up almost close to a year ago now, because of the decision we made, and things in our relationship that weren't going right, we decided to split to raise an emotionally stable kid."
Tyga, 25, and Jenner, 17, have been seen together frequently since last fall.