Exclusive
Sorry, Khloe: Amber Rose & Kylie Jenner Were Actually Gal Pals Before Diss— See The Tell-Tale Photo!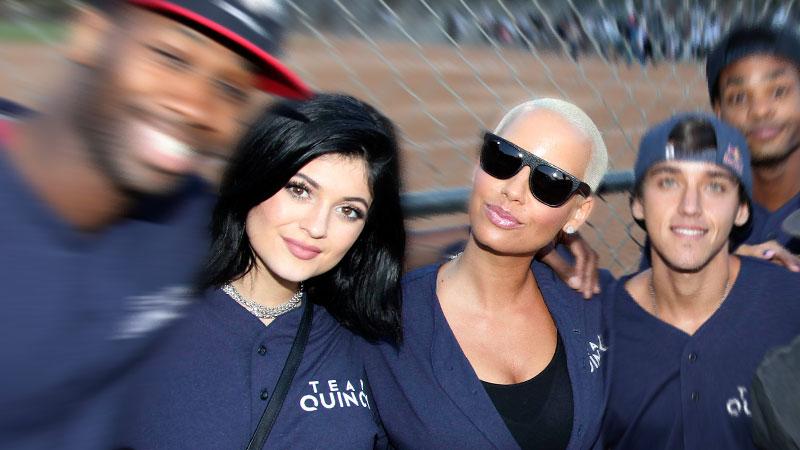 One point for Amber Rose!
Earlier today, Khloe Kardashian slammed the model, 31, for talking about her little sister, Kylie Jenner, in a radio interview, chastising her for talking about someone she doesn't know.
"I would only want to comment on someone if I actually knew them or had my own personal history with them," Khloe, 30, tweeted.
But Rose, who said Kylie, 17, should be in bed by 7 pm instead of partying with 25-year-old rapper boyfriend Tyga, actually does know the rebellious teen— and RadarOnline.com has the photo proof!
Article continues below advertisement
Last summer, Kylie and Rose were teammates at the Kick'N It For Charity Celebrity Kick Ball Game in Glendale, Calif.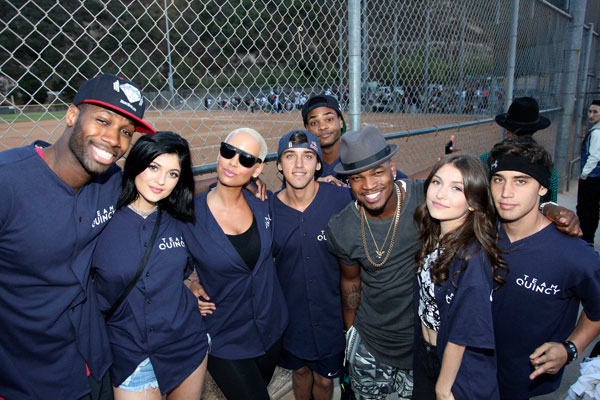 The stars, who both played for team Quincy Jones, even hugged it out for a cute picture.
After Khloe's Twitter tirade, which also included a diss about Rose's past as a teen stripper, the voluptuous star fought back with a few insults of her own.
She created a meme of a smiling Kanye West, to whom she was engaged before he married Khloe's big sister Kim, 34.
"When ur sister in law calls out ur ex for being a stripper," she wrote. "But ur wife has a sex tape."
http://instagram.com/p/zLOb38Eq9N/?modal=true&utm_source=partner&utm_medium=embed&utm_campaign=photo
Kim's career was infamously launched in 2007 with a sex tape opposite then-boyfriend Ray J.