Exclusive
House Of Horrors! Kim Richards Accuses Kyle Of Scamming Her Out Of Their Mom's Palm Springs Home — The Real Story REVEALED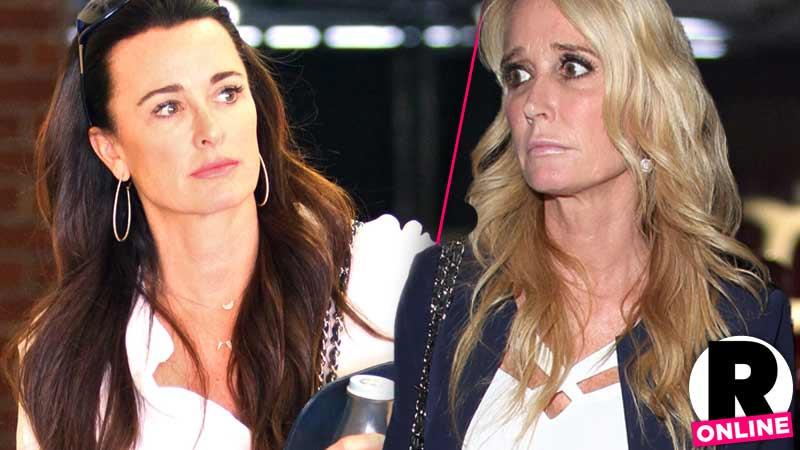 Real Housewives of Beverly Hills sisters Kim and Kyle Richards' ongoing feud recently exploded over the profits from the sale of their deceased mother's Palm Springs house. ​As it all plays out on TV, only RadarOnline.com has the real story of what actually happened behind the scenes.
The sale of a Palm Springs house belonging to the sisters' late mother has been an ongoing issue between Kim and Kyle, and has been featured on RHOBH. In the Season One finale, Kim accused Kyle of stealing the house from her. In a recent episode, the touchy subject was once again brought up, with Kim implying Kyle had cheated her out of money from the sale.
Article continues below advertisement
But an insider told RadarOnline.com, "Kim absolutely wasn't cheated out of any money from the sale of the house! After their mother died, both Kathy and Kim asked Kyle to buy them out, which she did. There was , and they got fair market value for their respective shares."
"For whatever reason, Kim has insisted over the years that Kyle handled it unprofessionally and cheated her," the source continued. "This couldn't be further from the truth, especially since Kyle has financially supported Kim for years, with absolutely no expectation of being paid back. Kyle has gone above and beyond to help Kim out, in any way possible. Whether it be financial or emotional, she has always been there."
Richards bought her own $2.35 million Coachella Valley estate in La Quinta last summer, but she insisted at the time that she had not bought it with the proceeds from selling the family home. In fact, she claimed, she actually lost money on the deal.
Despite fighting with Kyle, Kim plans on coming back for another season of RHOBH, as RadarOnline.com reported.
"Kim plans to come back for another season of RHOBH," an insider previously told RadarOnline.com. "The feuding with Kyle doesn't seem to faze Kim at all. The show is also only her only source of income, and Kim has bills to pay!"
Article continues below advertisement
Adding to the stress in Kim's life, one of her four adult children remains in a psychiatric hospital.
The hospitalization has only intensified the rift between Kim and Kyle, and tensions between the sisters erupted during the taping of the RHOBH reunion.
Don't expect the feud to end anytime soon: "Over the years, Kyle has always been the one to extend the olive branch with Kim. This time is different with Kyle vowing to stand her ground," the source said. "She will settle for nothing less than an apology from Kim."
Watch: Kyle And Kim Richards Talk About Kayte Grammer