TMI! Kim Kardashian Overshares Baby-Making Efforts In 'KUWTK' Trailer: 'I Have Sex 500 Times A Day'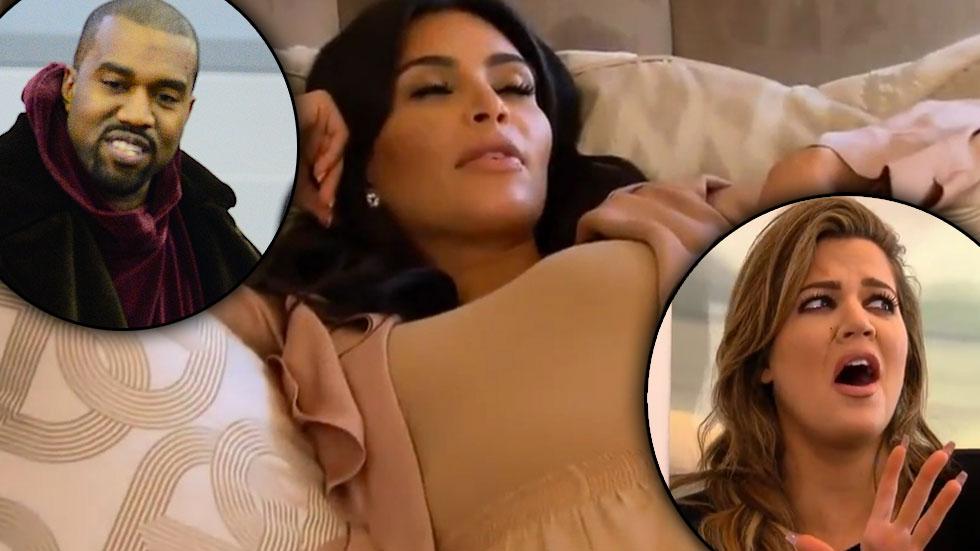 Too much information! Kim Kardashian reveals just how much sex she's been having in the juicy new trailer for the upcoming season of Keeping Up With The Kardashians.
Of course, it's all in the noble effort to make baby number two with hubby Kanye West, something Kim has been very open about.
But that didn't stop the mother-of-one from grossing out little sister Khloe, who shrieked in disgust when Kim revealed: "I've been having sex 500 times a day."
Article continues below advertisement
Before shocking the world with her platinum blonde hair, Kim had apparently been plenty occupied with trying to give daughter North a sibling.
That explains why she's been too busy to address haters like Amber Rose and Anna Wintour!
Watch The Video On RadarOnline:
The trailer also features new footage of Bruce Jenner discussing family with ex-wife Kris.
"Sometimes I feel so separated, the Kardashians over here and the Jenners over here," he confided in her.
As RadarOnline previously reported, Bruce's family meeting with daughters Kim, Khloe, Kourtney, Kendall and Kylie is set to air as a part of the thirteenth episode in the new season.
Keeping Up With The Kardashians will premiere on March 15 on E!