Bruce Jenner Announces Transition To Daughters In Upcoming 'KUWTK' Episode – The Family Photo Taken After His Reveal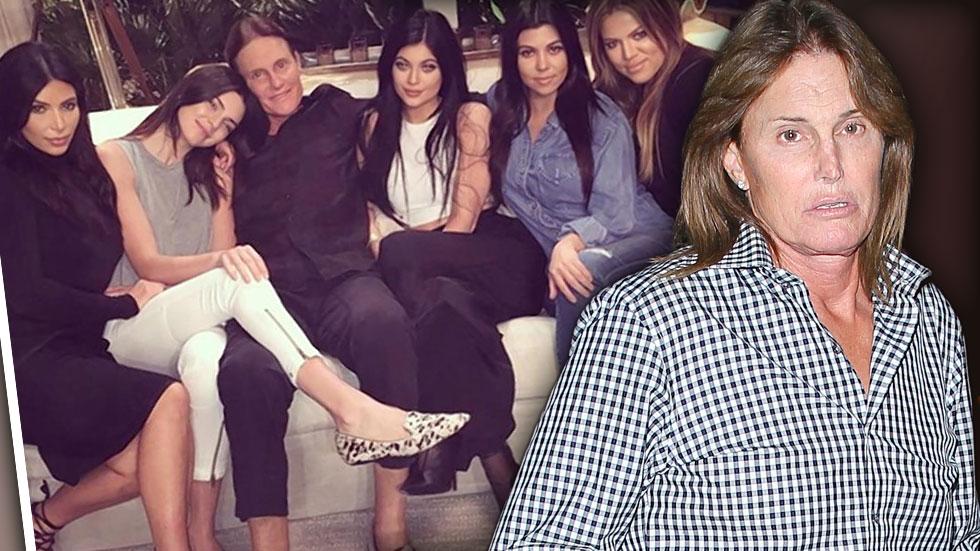 Remember this darling photo of Bruce Jenner with his daughters? According to sources, this was the day he announced he'd be undergoing a sex change – and the whole conversation is set to appear on an upcoming episode of Keeping Up With The Kardashians!
Jenner "got a little emotional" when revealing his big change, an insider told Us Weekly in a recent interview, and "it wasn't a jaw-dropping conversation."
Article continues below advertisement
"He literally started the conversation with, 'Hey guys, I'm becoming a woman,'" the source continued. "'But I'm sure you probably already figured that out.'"
While some of the details were left by the wayside – like whether Bruce would undergo sex reassignment surgery – Bruce's daughters seemed accepting of any information he was willing to share.
Keeping Up With The Kardashians allegedly snagged the poignant moment for an episode, but that doesn't mean Bruce won't get his day in the sun. The former Olympian will be the frontrunner for a reality docu-drama chronicling his transition.
MORE ON:
Keeping Up With the Kardashians
Unfortunately, the series has been put on hold for the foreseeable future due to the fallout from Bruce's recent car accident.
"Bruce is really focusing on income," a source said. "He's getting over the shock that a woman has died, but he is also aware that he could be sued."