Kim Kardashian Does 'All The Wrong Things' – Like Dyeing Her Hair – To Get Pregnant: 'I'm Over Trying'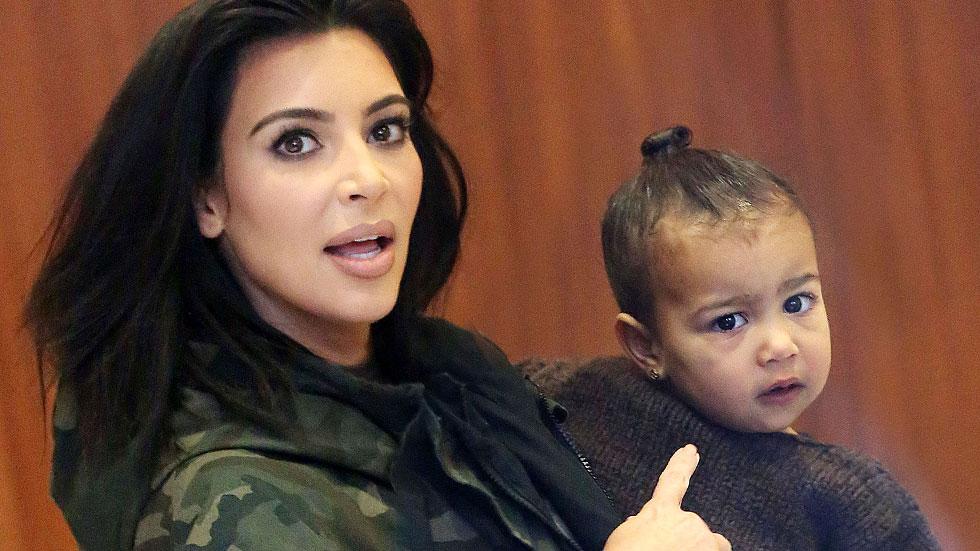 RadarOnline.com told you first!
Kim Kardashian has given up on trying to get pregnant the "right" way.
"I've done everything so perfect to try and get pregnant," the reality star told E! News during an interview on Tuesday. "There's a list of things you shouldn't be doing and I was perfect for eight to 10 months and now I don't understand."
As a result, the mother-of-one has thrown in the towel and gone against the grain to see if anything will happen. Her first order of business: dyeing those raven locks.
Article continues below advertisement
We all remember seeing the Kardashian mogul emerge with platinum blonde hair for the first time – what a shock! But it seems it wasn't just a fashion choice for the reality star:
"I'm going to do everything that I want to do and that includes going platinum," she recently told Ken Baker while promoting her new mobile app game. "Hopefully I will get pregnant doing all the wrong things. I'm totally changing my tactics."
But what about all the sex she's reportedly been having with hubby Kanye West? During the premiere of Keeping Up With The Kardashians, Kim admitted to "having sex 500 times a day" so she could get pregnant again.
However, having sex more frequently may not be the best tactic either, according to Kimmy's doctors.
"The doctors said he thinks I'm having sex too much," she said. "He said one time is more powerful. So we've tried everything."
Article continues below advertisement
Watch the Video on RadarOnline:
Throughout their difficult time, Kim admits it's hard not to feel too frustrated with the odds of fertility.
"Literally teenagers on meth get pregnant in two seconds," she laughed. "It's crazy. When you don't want to be pregnant, it happens."
Then added: "Maybe we should set up a fertility clinic and a girl has to go every single day for over a year and get so frustrated. I'm over it. I'm over trying, overthinking it, hence why I dyed my hair blond."
Maybe her change in 'do will change her luck!
When do you think Kim will finally be pregnant again? Sound off in the comments below!