Kelly Osbourne Plans To Undergo Preventive Surgery Like Angelina Jolie: 'I Have The Cancer Gene'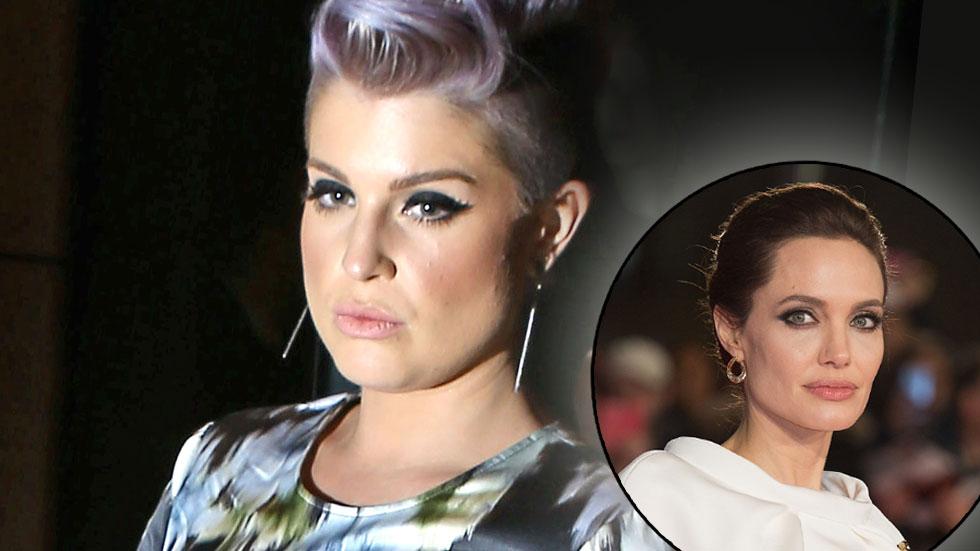 When Angelina Jolie revealed her decision to undergo preventive surgery and remove her ovaries and fallopian tubes for good, she hoped to enlighten other women who may be at risk. Shortly after, Kelly Osbourne stepped forward to share her own cancer risks and express her desire to take similar measures to that of Jolie.
"I actually do have the cancer gene," Osbourne said on mother Sharon's show, The Talk. "My mom made all of us go and get tested after she found out she had it and got her double mastectomy."
Article continues below advertisement
Interestingly, Osbourne carries Jolie's same gene mutation, BRCA1, according to Entertainment Tonight.
Watch the Video on RadarOnline:
When Jolie released a statement regarding her choice to have surgery, Osbourne weighed in on the matter: "I agree with this one hundred percent. I know one day I will eventually have to do it too. If I have children I want to be there to bring them up."
"I have been the child a child of a cancer survivor and being on that end as well has been really hard to deal with," she continued. "I'm so lucky to have the brave mother I have."
Jolie's surgery took place last week. Her mother was diagnosed with cancer at the age of 49, and Jolie – now 39 – took matters into her own hands when doctors advised her to begin preventive treatment ten years prior to the earliest age one of her relatives had been diagnosed.