Exclusive
Over Already! Katy Perry & John Mayer Call It Quits Yet Again — What Went Wrong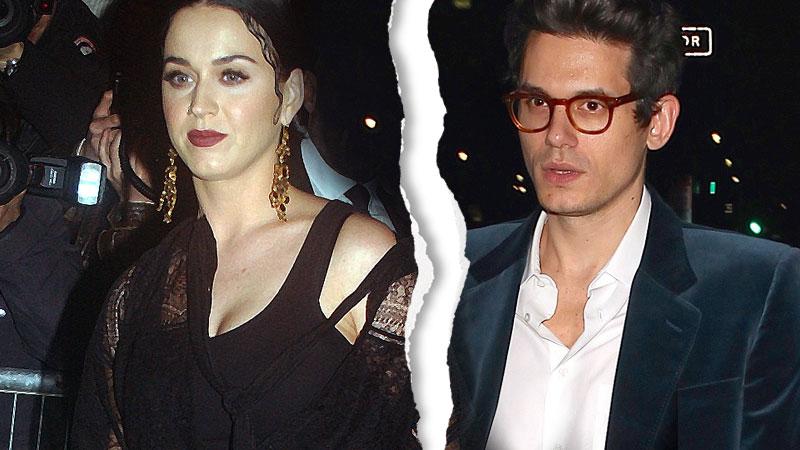 That was fast! Just two months after Katy Perry and John Mayer rekindled their romance, RadarOnline.com has learned that the perpetually on-off pair have called it quits again.
According to multiple sources close to the couple, the brief reconciliation was more about convenience than anything else.
"Katy and John reconnected once she had a break in her Prismatic World Tour. So, for those few months they had a great time, pretending that it would last — and of course it didn't," the source explained.
Article continues below advertisement
According to the insider, Perry, 30, and Mayer's relationship can't handle the pressures of their careers.
"The reason they have split in the past is because Katy gets busy. John can't handle the lack on attention, and she can't handle the trust issues she has when she's so far away," the source said. "So they've learned that it's better to just take a break when they can't be in the same place."
Another source claims that, instead of being happy for his lady, Mayer, 37, had become increasingly jealous of Katy's success.
"The fact that he does not have anything major going on with his career is really starting to take a toll on their relationship," the source said. "Katy is at an all-time high. She is starting to give in to what everyone around her is saying, that maybe she is too good for him."
Is she moving on already? Perry was spotted hanging with Mumford and Sons banjoist Winston Marshall in Berlin Saturday night.
As Radar reported, Perry and Mayer reunited this time around in January, after calling it quits in February 2014, reportedly when Perry caught him cheating.