Self-Obsessed! Kanye West Hires Personal Photographer To Capture His & Wife Kim Kardashian's Every Move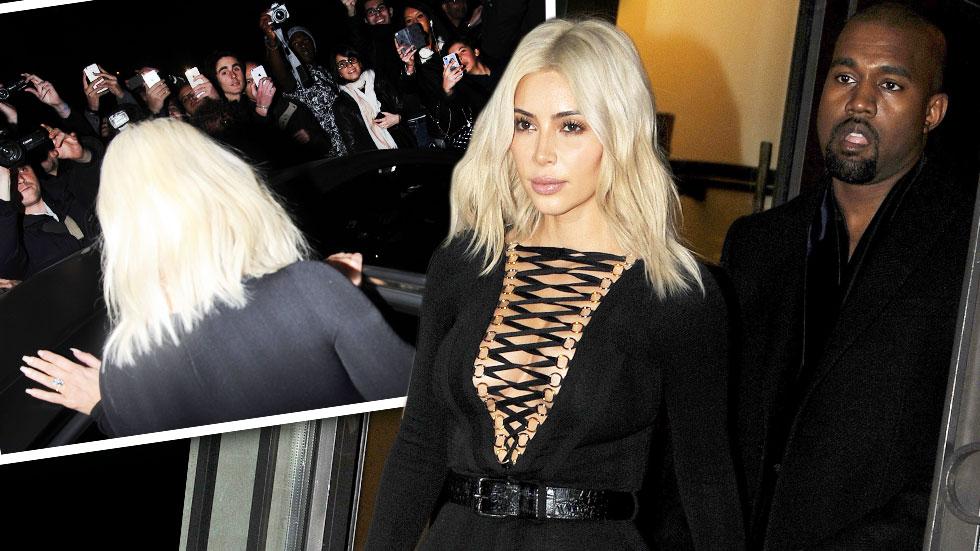 Selfies just aren't good enough for Kanye West!
According to Us Weekly, the egomaniac rapper, 37, has hired a personal photographer to trail him and Selfish author Kim Kardashian, 34, as they trot around the globe.
"The photog takes thousands of shots a day, and Kanye pores over almost all of them," an insider tells the magazine. "He'll point to a picture of himself standing at a desk and be like, 'This will go down in history!'"
Article continues below advertisement
While he's given photo control to his new employee, West— who as RadarOnline.com exclusively reported, forced his wife of nearly one year to chop off her signature long locks in February— still controls the Keeping Up With the Kardashians star's high-end wardrobe.
"Kanye will breeze into a store and immediately start pulling looks for Kim to try on," the source continues. "He likes to pose her after he's picked out her outfits. He gets completely in the zone."
While West still makes his wife's decisions for her, he can't control her loudmouth exes.
In a leaked conversation with radio personality Maxwell Billieon, Kardashian's former sex tape partner Ray J, 34, bragged about sleeping with the reality star and the late Whitney Houston at the same time.