David Arquette Vs. Justin Bieber: Actor Charges At Singer During Wild Vegas Party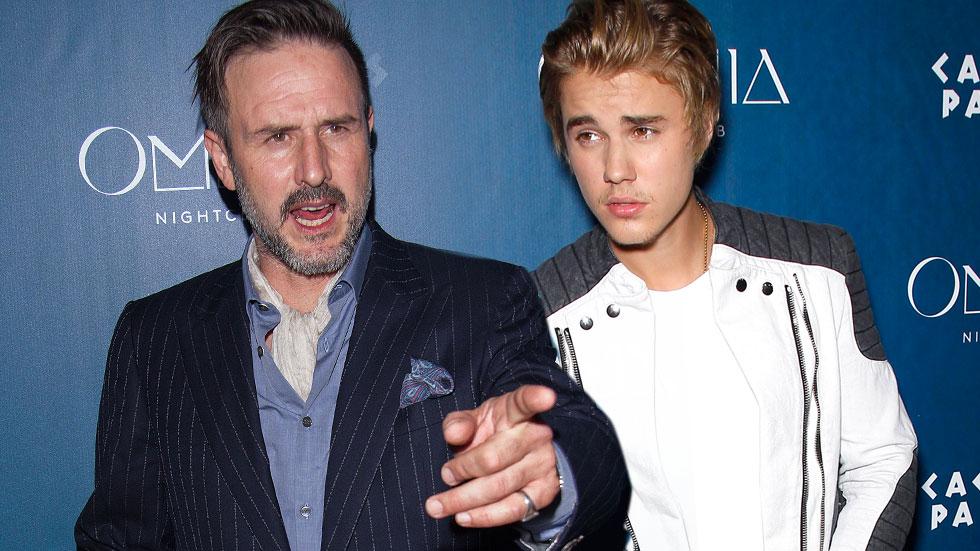 Justin Bieber had David Arquette booted from his Las Vegas birthday party Sunday, after the pop star learned the actor had been "talking about him behind his back."
The budding feud between the fast-living celebs, according to the NY Post, began at the after-party for Bieber's Omnia club party, which took pale at Bieber's rooftop suite at Caesars Palace's Nobu Hotel.
According to witnesses, a "pretty messed up" Arquette, 43, was trashing the "Baby" singer, 21, who eventually "heard what David had been saying."
Article continues below advertisement
At that point, witnesses said, Bieber -- "with the help of a friend" -- "threw him out of his suite ... because they didn't have security up there."
But it took more than one try to eject the younger brother of Oscar winner Patricia Arquette.
"Somehow David managed to get back in and rushed at Bieber to take him out," the insider said. "There was a confrontation, then other people got in the way to separate them.
"David was thrown out again, this time for good."
Reps for both stars had no response about the incident.
The incident isn't the first rodeo for either hard-partying star, as Bieber famously clashed with another celeb in Orlando Bloom in Ibiza last summer, while Arquette's late night incidents have been well-documented, right here on RadarOnline.com.