Exclusive
Julian St. John Death Probe Intensifies After Radar Report — Cops Now Looking At Video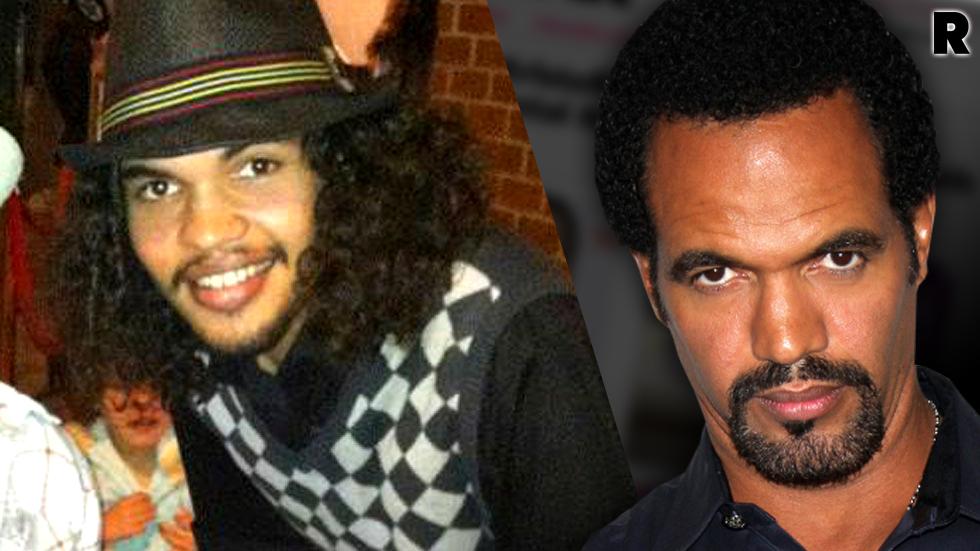 Was the death of The Young & The Restless star Kristoff St. John's son really a suicide? RadarOnline.com has exclusively learned that investigators are reviewing security video inside the mental facility where the son of the soap star and boxer Mia St. John died, as they reconsider if his death was really self-inflicted.
As RadarOnline.com reported last week, Julian St. John's parents don't accept the conclusion that the 24-year-old's suffocation death was suicide, although his mother acknowledges that one possibility is that another mental patient "helped" him place the bag over his head that led to his death. "We just want to know the truth and get that person help if indeed they did assist my son," she said.
Article continues below advertisement
Long Beach Police spokeswoman Nancy Pratt confirmed the case review was prompted by RadarOnline.com's reporting. Homicide detectives "just recently learned through the media report about allegations by the family that raised some suspicions," Pratt said. "Given that new information, we are reviewing the case."
The probe "is still ongoing and it never ended actually," Pratt said, since the coroner's report was just received by the detectives. Toxicology test results showed St. John was not high on drugs when he died, according to the coroner's spokesman.
St. John was found dead face-down on a bathroom floor with a bag over his head in the La Casa Mental Health Hospital on November 23, 2014. The medical examiner's preliminary conclusion was that the death was a suicide by asphyxiation, but the coroner's investigator reached out to Long Beach Police and the family after the RadarOnline.com report.
Mia St. John told RadarOnline.com she was informed Friday that Long Beach Police detectives are now looking at security camera video that shows a mental patient entering the room where her son was found dead during the time period in which they believe he died.
Article continues below advertisement
St. John called his mother hours before he was found dead telling her he believed another patient could kill him, she told RadarOnline.com. And a source close to the investigation confirmed to RadarOnline.com that the video shows St. John walking back to his room after hanging up the pay phone and other people "going in and out of his room."
The family believes the video will confirm that hospital staff did not check on St. John for hours despite his being placed on a "precautionary" suicide watch that required someone to look in on him every 15 minutes, his mother said.
Los Angeles lawyer Mark Geragos confirmed that he is preparing a wrongful death lawsuit against La Casa Mental Health Hospital.
Representatives for La Casa have not yet responded to RadarOnline.com calls for comment.
His mother accepted that it was a suicide in the days immediately after his death. She cited her son's battle with mental illness in a public statement, saying that "the pain became too great for him and I dare not say he lost the battle — he simply chose to set himself free. My fight for mental health will continue. They may not find a cure in my lifetime, but we can try and prevent the loss of another beautiful soul."
Julian St. John's troubled life included drunken driving and drug arrests, several stints in jail and substance abuse treatment programs.