Suicide Or Cover-Up? Soap Star Kristoff St. John To File Wrongful Death Suit Against Mental Hospital Over Son's Death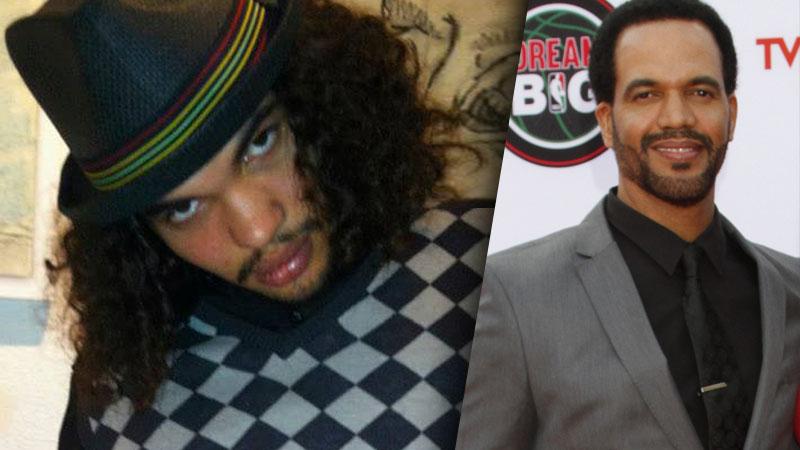 Nearly three months after soap star Kristoff St. John's son was found dead in a bathroom at a mental health hospital, questions still linger about his untimely passing. And although the coroner initially concluded it was a suicide, RadarOnline.com has learned that The Young & The Restless star and boxer Mia St. John believe their son's death was not self-inflicted — and they're ready to sue!
Julian St. John, 24, was found dead with a bag over his head in a bathroom at Long Beach, California's La Casa Mental Health Hospital last November 23. Now, his parents are preparing a wrongful death lawsuit against the facility, their attorney Mark Geragos confirms to Radar.
Article continues below advertisement
"We believe this was not suicide," a source close to the family told Radar. "He was murdered."
The medical examiner's preliminary conclusion is that Julian's death was a suicide by asphyxiation, but the autopsy report won't be final until toxicology results are back from a lab, a Los Angeles County coroner's spokesman said.
The St. Johns' troubled son called his mother hours before he was found dead, telling her he believed another patient at the hospital was going to kill him, a source close to the family claims. "He was really, really scared," said the source.
His parents want to see security video from inside the mental facility, which they believe supports their homicide theory, according to the source. While they'll have to get a court order to view the video, a source close to the investigation confirms to Radar that it shows Julian walking back to his room after hanging up the pay phone and other people are "going in and out of his room."
The family also suspects the video will confirm that hospital staff did not check on Julian for hours despite his being placed on a "precautionary" suicide watch that required someone to look in on him every 15 minutes, the source close to the family says.
Article continues below advertisement
Los Angeles lawyer Mark Geragos confirms that he has been hired by Julian's family to prepare the wrongful death lawsuit, which he says will be filed "very soon."
Representatives for La Casa have not yet responded to Radar's calls for comment.
Initially, his mother accepted that it was a suicide in the days immediately after his death. Mia St. John cited her son's battle with mental illness, saying that "the pain became too great for him and I dare not say he lost the battle — he simply chose to set himself free. My fight for mental health will continue. They may not find a cure in my lifetime, but we can try and prevent the loss of another beautiful soul."