Exclusive
Teresa Cheated Too?! Giudice Secretly Tried To Sell Story Of Her Own Affair To Bring Heat Off Husband Joe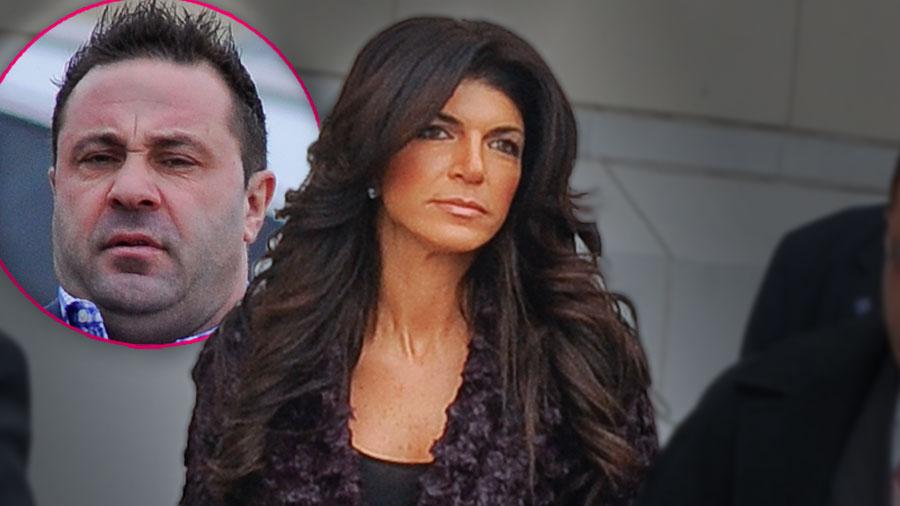 Joe Giudice's many cheating scandals have rocked his marriage to Teresa over the years. But was he the only one who was unfaithful? RadarOnline.com has learned that Teresa secretly plotted to sell a story of her own adultery to bring the heat off her womanizing husband!
Long before Joe, 42, cheated on Teresa, 42, with bodacious blonde Jamie Jackson, Teresa was allegedly sick of weathering the scandals — and plotting how to get revenge. According to the source, she planned to turn the tables by planting a false story about her own alleged affair!
Article continues below advertisement
"A few years ago, a group of us was sitting with Teresa," a friend of the jailbird's told RadarOnline.com exclusively. "Teresa brought up the topic of selling a story to the press. She informed all of us that she wanted to sell a story about her having an affair!"
Said the friend, "She told us, 'If Joe is cheating, why shouldn't I do a story about me cheating, too?'"
While Joe may have had more than a dozen secret mistresses, however, Teresa was never known to cheat and the group was understandably confused, according to the source.
"We all told her 'No' and asked why she would want to do that, especially bearing in mind the fact that she has kids at home who would see this story."
Indeed, as RadarOnline.com reported, her frustrated daughter Gia tweeted last week that she needed "a break" from her family drama in the wake of Joe's latest affair.
Teresa, however, "will put up with anything" and will never leave Joe, said the source.
Story developing.