Slap In The Face! Joe Giudice Flaunted Affair Because He Knew Teresa 'Will Never Leave Him' — Inside Their 'Sick' Marriage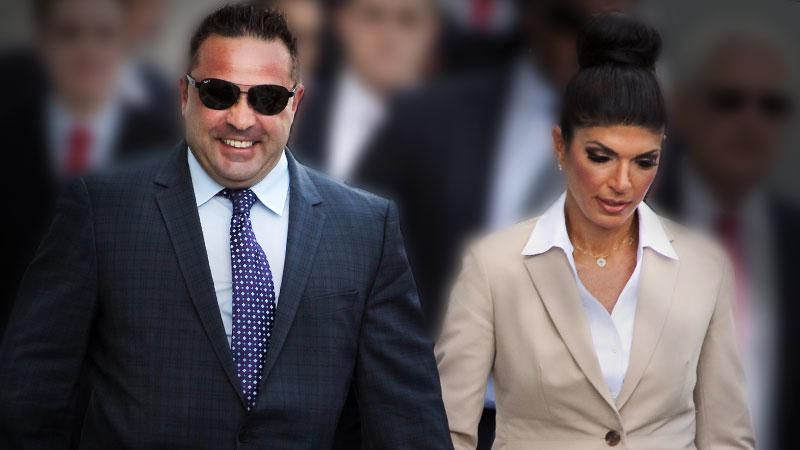 Joe Giudice's affair with blonde model Jamie Jackson is the latest in a series of public humiliations suffered by his wife Teresa. But as a friend tells RadarOnline.com, Joe, 42, keeps rubbing his indiscretions in her face because he knows Teresa "will never leave him!"
According to a source close to Joe, the Real Housewives of New Jersey star never really bothered to hide his philandering — and his many public outings with other women, as reported by Radar, were the proof. But his public displays with Jamie were a new low.
Article continues below advertisement
"When Joe and Jamie were hooking up, they didn't hide it," the source told Radar. "They'd make-out right out in the open, like they did at dinner in Atlantic City."
"It's really sad," the source continued. "Joe knows Teresa will never leave him. It's this sick connection they have where she feels like she can't be without him."
"I have to say, Teresa is a really good woman. She will always stand by Joe's side and be there for him—she will even go to jail for him!" said the source. "Teresa will put up with anything. I don't think there's another woman in the world who would put up with as much as she would."
And although the latest cheating scandal may seem like the most brutal yet, since she's watching it unfold from behind bars, the source said her pain is worse than anyone knows.
"This is nothing! She has caught Joe doing worse and has caught him cheating before," the source revealed. "She won't leave him over this. She will never leave him."