Another Betrayal: Joe Giudice Cheated A SECOND Time With Jamie Jackson Weeks After Initial Romp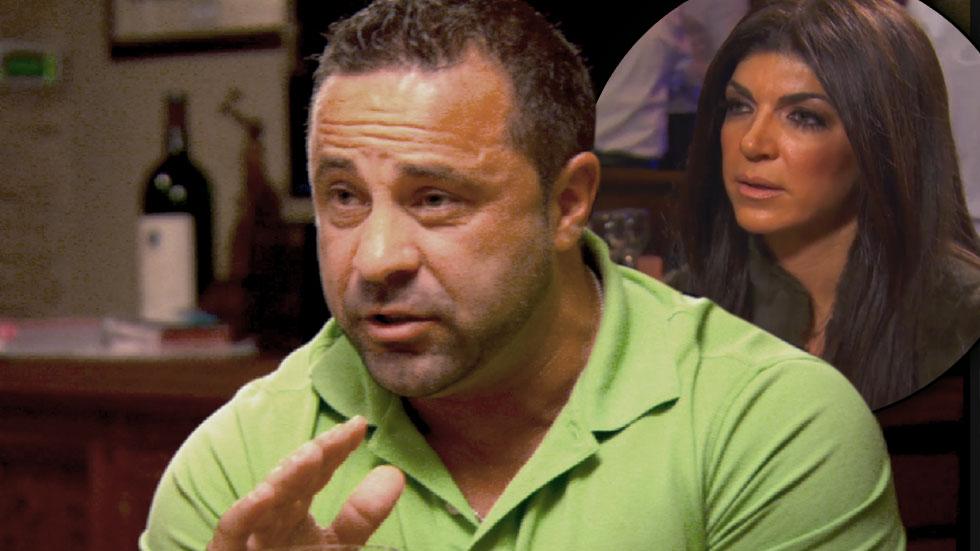 He just couldn't stay away! Joe Giudice betrayed wife Teresa not once, but twice RadarOnline.com has exclusively learned. According to an insider, the cheating reality star hooked up with his 30-year-old mistress Jamie Jackson in a second Atlantic City rendezvous weeks after their first steamy hookup.
A source close to Jackson claims the blonde bombshell met Joe, 42, for a second tryst weeks after their initial hookup in the Merv Griffin suite at Resorts Casino.
Article continues below advertisement
"Jamie met up with Joe for another date, and this time she brought a friend," the insider said. "Joe was back in Atlantic City with a friend of his, and Jamie went over to meet them."
"Jamie said she and Joe had oral sex with each other, and Jamie's friend had sex with Joe's friend," the source claimed.
According to the source, Jackson works as an entertainer at Boogie Nights, an Atlantic City nightclub based on the movie starring Mark Wahlberg. Jackson dresses in the character of Roller Girl, made famous by Heather Graham in the film, which centers of the drug-fueled porn industry in the 1970's and '80s.
Stay tuned to RadarOnline.com for more updates on Joe Giudice's cheating scandal!