Exclusive
'Joe Posed For At Least One Photo With Jamie While She Was Topless': Shocking Details of Juicy's Affair with Blonde Model Revealed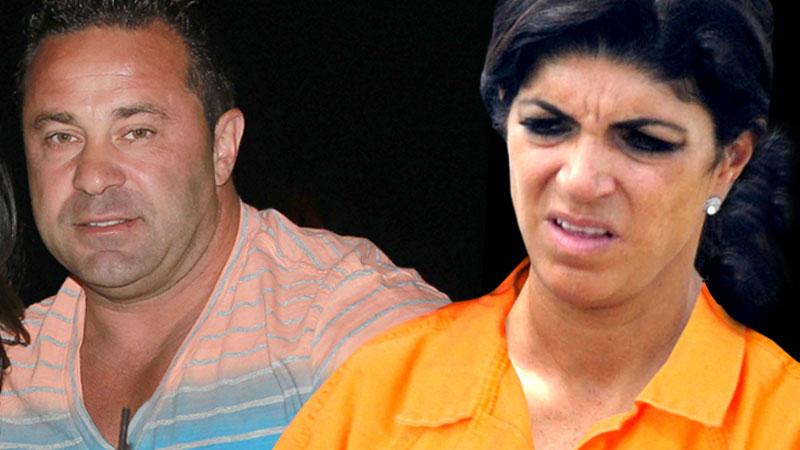 Just weeks into her 15-month prison stint, Teresa Giudice is facing her worst nightmare: proof that her husband Joe Giudice has been cheating.
As reports surface of Joe's affair with Jamie Jackson, a 30-year-old New Jersey model and dancer, RadarOnline.com can reveal shocking new details.
According to a source close to Jackson, she was first approached by a close friend of Joe to work as a model for a private event, though things soon turned steamy.
Article continues below advertisement
"The idea was that Joe was setting up events for a wine label, but clearly he was there to have fun, not do business," the source explains. Joe, 42, claimed he was throwing a private event at Resorts Casino in Atlantic City (although the event never materialized).
"Jamie and two of her fellow models were approached about working a wine event for Joe," the source said, noting that once Joe met Jamie in person, he seemed more interested in drinking and flirting than talking business.
After several meetings between the pair, Joe was so attracted to Jamie that by the time of their early January hookup, discretion seemed to be the last thing on his mind. After copious amounts of drinking and flirting at dinner, Joe invited the girls back up to his Merv Griffin suite at the Resorts Casino, and things quickly got hot and heavy.
"Joe posed for at least one photo with Jamie while she was topless in his Merv Griffin suite at the Resorts Casino -- he didn't seem to care!" the source tells Radar. "Jamie was all over Joe, wrapped around him like a panda bear."
According to the source, everyone quickly realized that the night was about sex, not business.
And even more humiliating for Teresa, 42, the dates were facilitated by a close friend.
According to the source, the man who set Joe and Jamie up is a friend of both Teresa and Joe!
"Teresa and this man have taken a lot of photos together, hanging out and at parties," the source said.
Stay tuned to RadarOnline.com for more breaking news on Joe Giudice's shocking affair.