He 'Made Me Feel So Cheap!' 'Juicy' Joe Giudice Left Model $60 After Hotel Room Hookup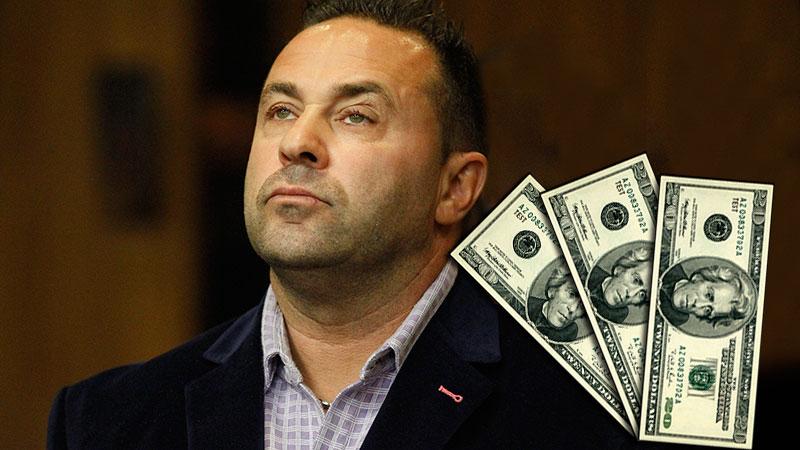 After their alleged hook-up in an Atlantic City hotel room, Joe Giudice left Jamie Jackson $60 on the nightstand, which caused her to break down over the sordid incident.
As RadarOnline.com previously reported, the felon father-of-four again found himself in the crosshairs of cheating accusations linked to an alleged Atlantic City hook-up that took place in November, shortly after he and Teresa were sentenced in their fraud convictions.
Article continues below advertisement
Joe and Jamie, a 30-year-old model and dancer who's also from New Jersey, spent 20 minutes behind closed doors -- causing Jamie to emerge from the bedroom "buttoning her blouse and crying hysterically."
On Thursday, In Touch reported that the cause behind Jamie's tears was Joe leaving $60 in cash for her, degrading her whether it was his intent or not.
"This expletive made me feel so cheap, he left three $20 bills on the nightstand!" she told others in the room.
MORE ON:
Real Housewives of New Jersey
Asked about the "generous" gesture, an insider told the magazine, Joe replied, "Well, she's b*tching about car payments and rent payments."
Oddly enough, Joe claimed he'd left the blonde beauty $100, not $60, the insider said.
Both parties have denied any type of funny business in the wake of the report, with Joe saying, "I have no idea who you're talking about," while Jamie told the publication via text, "I don't have any comment about Joe Giudice."