Nastiest Custody Fight Ever! Jeremy Renner's Baby Mama Sonni Pacheco Drank Alcohol While Pregnant & Did 'Cocaine' After Birth, His Friend Claims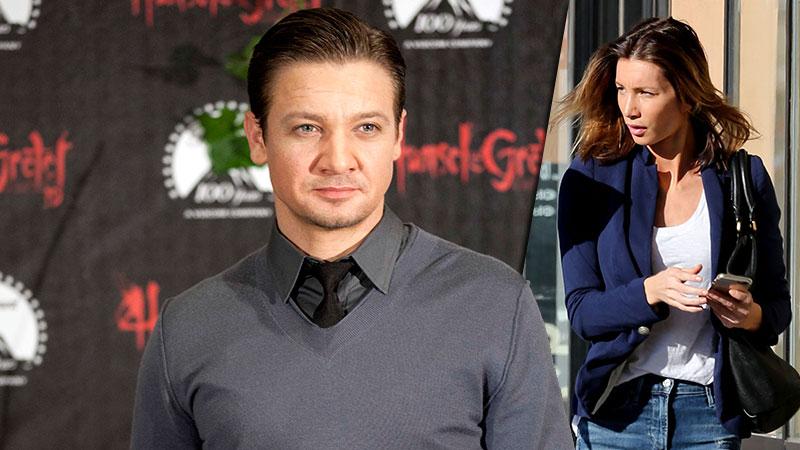 Is Jeremy Renner's custody case the nastiest in Hollywood history? After his estranged wife and baby mama Sonni Pacheco accused the actor of spending insufficient time with their daughter, Renner's best friend and roommate hit back with a blistering declaration that alleges the mom was even worse. From drug use to drinking while pregnant, he makes shocking claims about Pacheco in the document and RadarOnline.com has all the details.
Article continues below advertisement
Renner, 44, and Kristoffer Winter, 41, are childhood pals and business partners in flipping high-end real estate in Southern California. Winter made the claims in new court filings obtained by Radar.
According to the interior designer, shortly after Pacheco discovered she was pregnant, she "moved into our Franklin home in 2012. It is my understanding that at least part of Sonni's decision to be in a relationship with Jeremy and to have a child with him related her desire to stay in the United States (she is a Canadian citizen)."
"Throughout her pregnancy, I saw Sonni regularly smoke cigarettes and drink alcohol," he claimed in the documents. "I am an interior designer and I worked out of our home during the time Sonni was pregnant and for approximately six months after she gave birth."
And after she gave birth, he claims in the documents, her behavior did not improve.
In September 2014, Winter claims, Pacheco sent him a text message which "indicated that she had not realized I was not at home with Ava," he said in the documents. "She did not call me in any way to confirm that I was there. At the time, I was visiting Jeremy's mother at the new home she and I were moving into in Hollywood. I immediately rushed over to the Franklin home, but believe Ava was left alone for approximately fifteen minutes."
Article continues below advertisement
What did she do when she was away? Winter claims in the documents, "She took trips to Canada at least twice after Ava was born. She did not bring Ava with her on either trip. She told me that she needed some 'alone time.' Upon her return from one of these trips, she told me that she spent an hour with her family and spent the rest of the time partying and doing cocaine with friends."
Though Renner did not repeat these claims in his own supporting declaration, he insisted that "Kristoffer is like a brother to me and an uncle to Ava. My mother and Kristoffer were in the delivery room when Ava was born."
Winter's explosive allegations come after Pacheco previously accused Renner of choosing to "participate in a soccer game, attend fashion shows, and parties," rather than spend time with their daughter.
"The fact is since Ava was born through our separation in November 2014, Jeremy Renner rarely sought to spend time with Ava when he was in town, instead electing to spend time on the computer by himself, at social dinners, or at Kristoffer Winter's office," Pacheco said in the court documents. She claimed her soon-to-be-ex-husband is now attempting to "rewrite history," so he will be awarded primary custody of Ava.
Pacheco has denied Winter's allegations, calling them "lies."
As for Renner, he has said Pacheco isn't "a bad person or bad parent," but "exercises bad judgment."
A hearing in the matter has been scheduled for April 1.