Cocaine, Lawsuits & Brutal Fights: Hillary Clinton Fears Secrets Of Bill's 'Black Sheep' Brother Could Derail Presidential Run, Insider Claims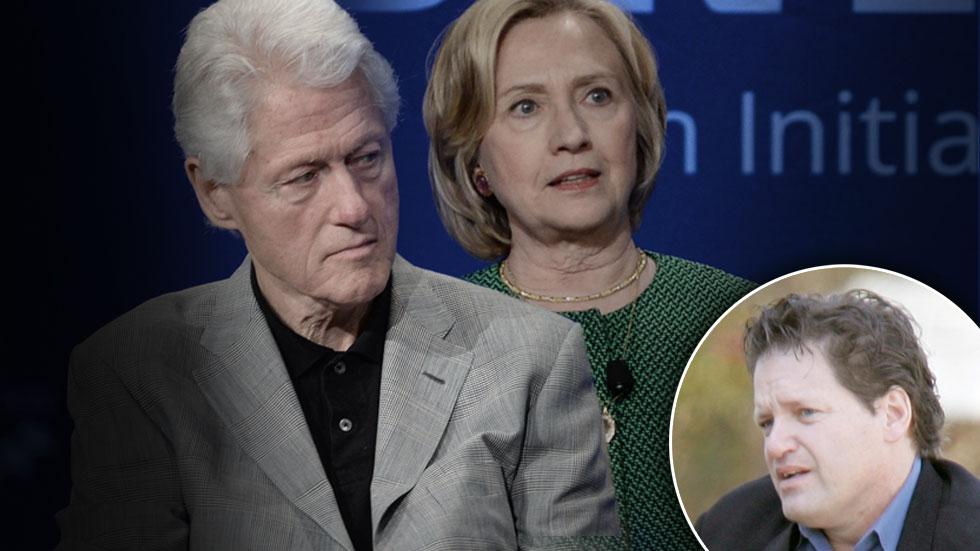 After years of speculation, Hillary Clinton is expected to announce her presidential run any day now. And according to a report in The National ENQUIRER, she's terrified husband Bill's "black sheep" brother Roger could destroy her big moment!
Hillary, 67, recently demanded her husband Bill keep 'black sheep brother' Roger out of trouble—and out of the headlines, The ENQUIRER reports.
"Hillary doesn't trust him," a source tells The Enquirer. And with good reason?
Article continues below advertisement
Well known for his embarrassing scandals and troubles with the law, Roger, 58, has long been a thorn in the side of the former Secretary of State.
Roger most recently made headlines when he faced — and beat — two separate lawsuits from women alleging that he paid to watch them fight. One of the women, Nadeze Connelly, also alleged that Roger is an addict who regularly snorted cocaine.
He also previously pleaded guilty to distributing cocaine in Arkansas in 1985 after being caught trying to sell it to an undercover trooper.​
SEE SHOCKING PHOTOS FROM ROGER'S PAST
"Hillary went ballistic when Roger's bizarre fight fetish made headlines," the source told The ENQUIRER. "She told Bill to shut him down and instruct Roger to clean up his act. She wants none of this when she runs for the White House."
For more on how Roger could destroy the Clintons' chances at another stay in the White House, pick up the latest issue of The ENQUIRER, on stands now!