Humiliated Gia Giudice Tweets Response To Dad Joe's Cheating Scandal -- 'I Need A Break From All This'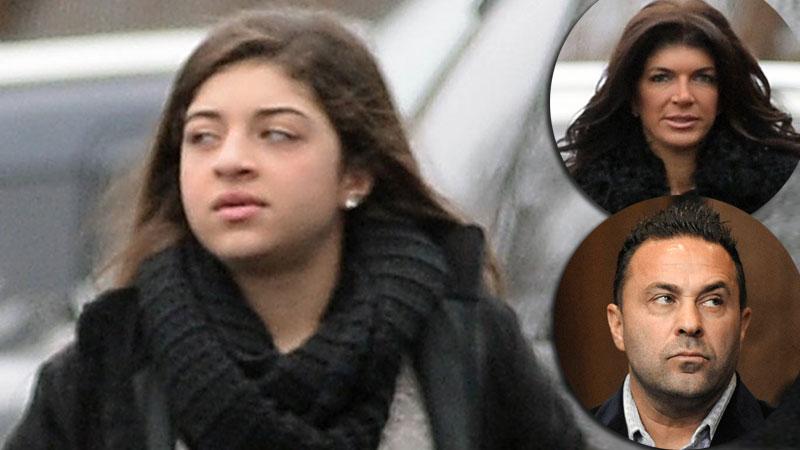 Gia Giudice shot back at rumors her father Joe cheated on her imprisoned mother Teresa, saying it's "hilarious how people go out of their way to make my family look bad."
Gia later tweeted, "I need a break from all this.. a new beginning," after multiple reports put her father Joe in a sleazy Atlantic City hook-up with a 30-year-old model and dancer named Jamie Jackson.
Joe has staunchly denied the accusations, telling US Weekly "nothing happened between" him and Jackson.
Article continues below advertisement
"I did not flirt with her, I did not make out with her ... everything In Touch is saying that happened between us are lies," he said.
Jackson, also talking with the magazine, summed up the reports as "made up bullsh*t.
"I definitely never slept with him," she said. "Nothing happened with me and Joe … nothing inappropriate happened at any time. We did not hook up, kiss, or anything more. I saw him at the two business meals and nothing more."