Gia Giudice Shares Bittersweet Tweet On Visiting Teresa In Prison: 'I Hate Leaving'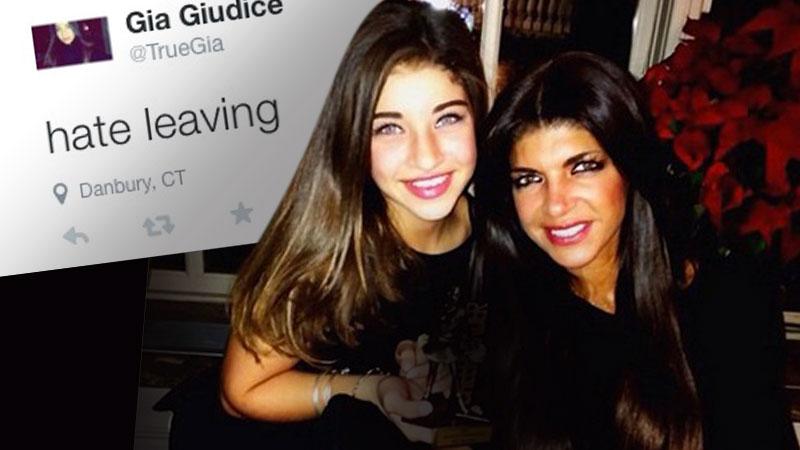 Real Housewife of New Jersey Teresa Giudice got another visit from relatives this weekend, but it doesn't make things any easier on the family – especially oldest daughter Gia.
Two weeks after her 15-month prison sentence began, Gia made her first visit and by now she's a regular.
While the 3TK singer insists that her mother is doing well – and looking fabulous – despite her conditions​, there's no denying that it's also quite sad for the young teen.
Article continues below advertisement
After their latest visit, Gia took to Twitter to share her heartbreak:
This is not the first time Gia has publicly discussed her Mom. Earlier this year, she released a music video paying tribute to the reality star.
But things aren't all bad! Gia, who just turned 14, says she her three sisters are just fine while Teresa serves time at Danbury Correctional Facility. "We can talk to her on a daily basis and we have access to e-mailing her whenever we want. So that's amazing. It definitely helps with like coping with missing her and stuff."
Of course, the young singer is reportedly stepping into a maternal role for her sisters while Teresa serves her time, and maintains that her family is stronger than ever, despite turmoil.
"My family is probably one of the strongest families I know," Gia told Access Hollywood in a recent interview. "So we'll get through this. It's gonna be fine. And when it's over, we're gonna be better than ever."
Stay strong Gia!