Gia Giudice Pays Tribute To Mom Teresa In New Music Video 'Just 13'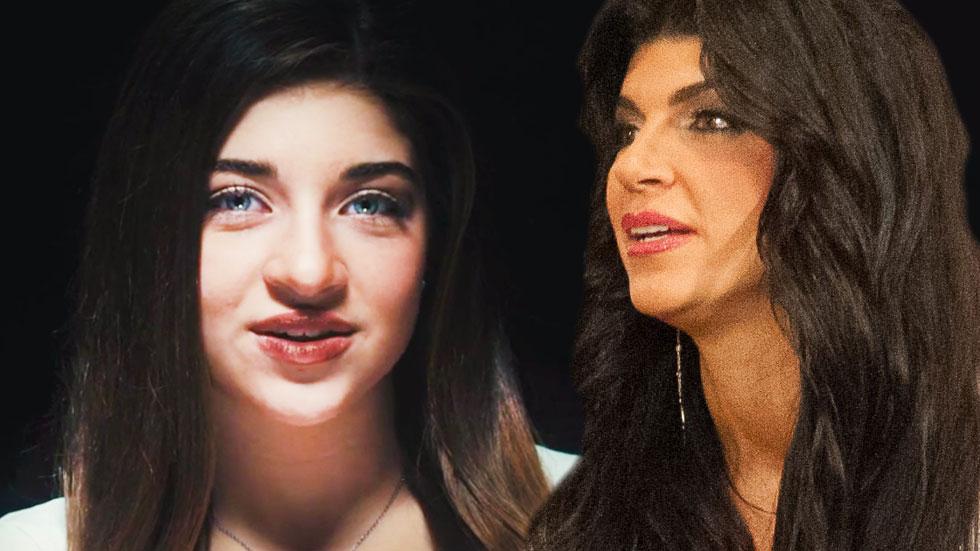 Gia Giudice has written a song about her mother Teresa Giudice going to prison!
"My voice teacher and I sat down and we just basically like poured out our thoughts," Gia told Access Hollywood about her new single "Just 13," which includes lyrics about living life in the public eye.
"It was really just a song based on my experience and what I'm going through, and it was really just me and her like really writing it out and just expressing ourselves."
Article continues below advertisement
The 10 Biggest Controversies Of Teresa Giudice's Final Weeks Of Freedom
Gia, who stars on The Real Housewives Of New Jersey with her mom family, is an aspiring singer in the band 3KT. "I just want my fans to know that I'm okay, but also give them a little input of what I'm going through," she explained.
In the song's music video, Gia is filmed singing against a black backdrop with framed family photos interspersed. At the end, there's a video clip from RHONJ in which Teresa blows a kiss to Gia.
Despite the somewhat morbid tone of the video, Gia, who just turned 14 this month, says she her three sisters are doing just fine while Teresa serves time at Danbury Correctional Facility in Connecticut. "We can talk to her on a daily basis and we have access to e-mailing her whenever we want. So that's amazing. It definitely helps with like coping with missing her and stuff."