Exclusive
Played! Donald Sterling Sues Wife For Tricking Him Into Forced Clippers Sale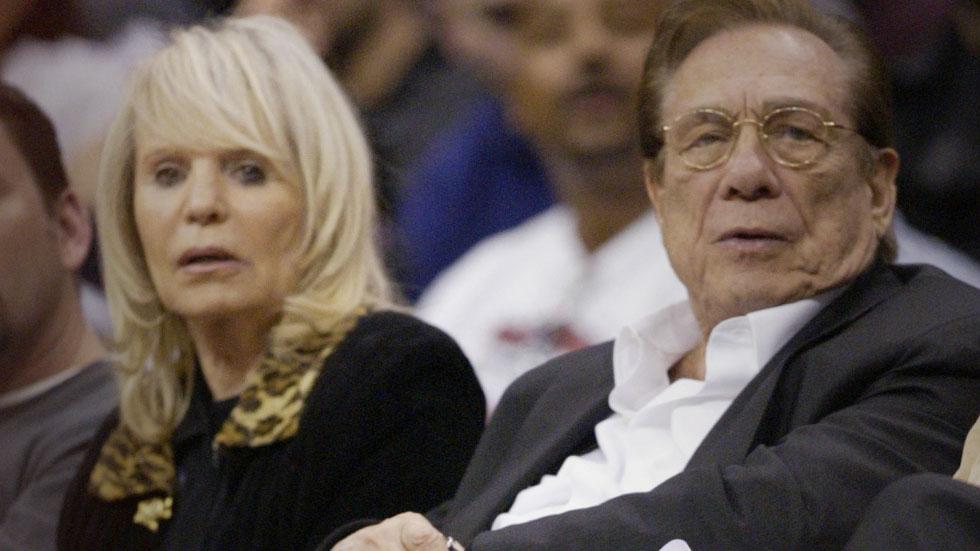 Donald Sterling has added his wife and two doctors as defendants in his $1.8 billion lawsuit against the NBA for conspiring to force him to sale the Los Angeles Clippers, according to court documents obtained exclusively by RadarOnline.com.
Shelly Sterling — whose legal name is Rochelle — took over the team amid the controversy when NBA Commissioner Adam Silver imposed a lifetime ban on her husband running the club because of audio recordings in which he made racially insensitive remarks. He claims the recordings, leaked by his ex-girlfriend V. Stiviano, were edited to distort what he said about black people.
Article continues below advertisement
Sterling claims his wife tricked him into neurological and mental exams by two doctors who concluded he was "incapacitated" and "mentally unfit." She then used those findings to remove him from control of the family trust that owned the NBA team so she could negotiate its sale.
"Rochelle repeatedly assured Sterling that these tests were being done out of concern for his overall well-being in light of the fact that he had recently turned 80 years old," the suit says.
The complaint claims the sale of the team cost Sterling at least $600 million and he is demanding triple damages because of fraud that would total $1.8 billion. Former Microsoft CEO Steve Ballmer paid the Sterling family a record $2 billion for the team in the deal negotiated by his wife in August."
"Rochelle knew that Sterling was adamant about not selling the Clippers because in her nearly 60 years of marriage to her husband Rochelle knew that Sterling's modes sic operandi was to buy and hold property — and never sell it — least of which was Sterling's crown jewel — the Clippers," the amended lawsuit says.
Article continues below advertisement
The two doctors who came to Sterling's Beverly Hills home to conduct the exams are also now named as defendants for illegally making public his medical records without his permission.
"Sterling has also suffered extreme mental distress to his general detriment, including worry, anxiety, anger, embarrassment, sleeplessness, and fatigue over the release of his private medical information to third parties and the general public," the lawsuit says. Court documents additionally claim that Sterling's own doctor "rebuffed and discredited" the other two doctor's findings.
The lawsuit argues that his wife of 60 years "owed Sterling certain fiduciary duties, including duties of loyalty; full disclosure of material facts; due care, cooperation, and duties of good faith and fair dealing."