Donald Sterling Won't Pay NBA-Imposed $2.5 Million Fine, Says He Might Sue The League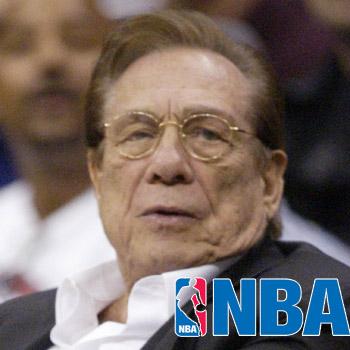 Donald Sterling's Los Angeles Clippers might be done battling, but the disgraced and deposed owner's legal battle with the NBA might just be kicking into gear, as the famously-litigious billionaire refuses to pay the $2.5 million fine league Commissioner Adam Silver imposed on him last month after banning him from the league for life, in the wake of his racist rants being leaked to the public.
Sterling's antitrust attorney Maxwell Blecher, according to reports from both Sports Illustrated and ESPN, fired off a letter to NBA executive vice president Rick Buchanan stating the enigmatic billionaire will not pay the fine, and might sue the league if he continues to face punitive measures following his racially-charged comments to would-be concubine V. Stiviano.
Article continues below advertisement
Despite his endless resources and will to fight, experts said that Sterling is likely fighting a losing battle under the rules he agreed to as an NBA owner.
Michael McCann, director of the Sports and Entertainment Law Institute at the University of New Hampshire, said Sterling agreed to "to certain basic understandings" in owning the Clippers, an element that makes sports leagues "different from other businesses.
"Sterling's own signature will come back to haunt him … the NBA is well positioned to ultimately prevail."
The league constitution's Article 13(d) states that any owner is restricted from failing or refusing "to fulfill" responsibilities "in such a way to affect the Association or its members adversely" — which one could argue Sterling has clearly done with his uncomfortable rants, causing his own players to gesture in protest.
Article continues below advertisement
McCann added he didn't think Sterling's wife Shelley would be able to inherit ownership of the franchise even if they are divorce, as the league would be looked upon both as a single entity.
Stay with RadarOnline.com for more on this story.