Exclusive
TV's Top Judge: Former 'So You Think You Can Dance' Star Dan Karaty Reveals How He Leads Ratings Worldwide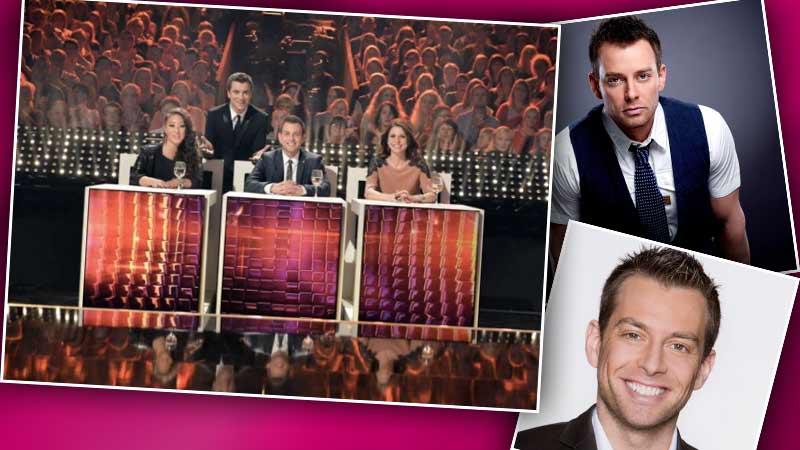 Who's putting up the biggest numbers on the 2015 TV scoreboard? It's not Kerry Washington on Scandal. Nor is it Adam Levine, Christina Aguilera, Pharrell Williams and Blake Shelton on The Voice. And Fox's breakout hit Empire doesn't even come close. RadarOnline.com has learned that TV's global MVP is Dan Karaty, who leveraged his success on the U.S. version of So You Think You Can Dance into a mega-career in Europe.
Article continues below advertisement
His hot new celebrity dance show Dans Date attracted a whopping 35 percent of the viewing audience during its first season in Belgium. By comparison, the averages for Scandal, The Voice and Empire are 9 percent, 12 percent and 17 percent, respectively.
Karaty's other three shows are also big hits abroad. Everybody Dance Now wrapped up its finale in Holland recently with a whopping 50 percent increase in viewers after winning the TV Image Award (Holland's version of The Emmys.)
Karaty is also a judge on So You Think You Can Dance and Holland's Got Talent which means weekly travel between the studios in Europe and his home in New York.
RadarOnline.com caught up with the dance king of TV to congratulate him on his success and to ask when he'll be bringing some of his magic back to U.S. audiences.
Karaty says a U.S. version of Dans Date is "on the fast track" and hinted at another on-camera return: "I've been offered another cool show I'd love to do if we can work out scheduling."
MORE ON:
So You Think You Can Dance
Article continues below advertisement
That makes sense because Karaty, who's happily married to former MTV executive Natasha and is the father of two toddlers, also starred in Soof, Holland's highest grossing feature film last year. The highly-anticipated sequel will begin filming later this year.
With so much going on, how does Karaty wind down in his rare spare time? He's an ambassador for anti-bullying organization pesten.nl, and he's trying to learn Dutch at a nun's enclave in The Netherlands!
"Don't ask," Karaty said with a smile, adding, "It's not necessary because everyone in Holland speaks English. But it's something important to me. The Dutch have embraced me and my family. I want to learn as much about my adopted home as possible."