'RHOA's' Claudia Jordan: I've NEVER Dated Porsha Williams' Ex Kordell Stewart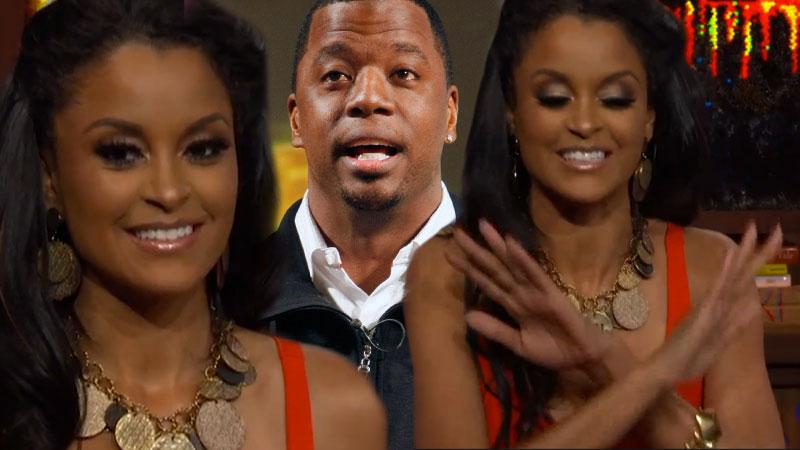 Claudia Jordan denied having ever dated Kordell Stewart, ex of her Real Housewives rival Porsha Williams, in her appearance on Sunday's What What Happens Live.
Asked by a viewer if she ever hooked up with the former NFL star, the ex-Deal On No Deal beauty replied, "Absolutely not, I've never had any romantic situations with Kordell."
Jordan said she "caught a lot of flak" for the presumed love connection, even though she had never had any type of romance with Porsha Williams' ex in 17 years of knowing him.
Article continues below advertisement
She declared that she and Kordell have "been nothing but cool and nothing but platonic," with neither trying to spark any romance in that time.
Jordan, looking sexy in a red dress, added she wasn't trying to pull anything "shady" toward Porsha, later adding that she wasn't jealous of her co-star.
"There's nothing that she has that I want, I can support another woman that's doing her thing ... I'm not too bad myself?"
Watch the video on RadarOnline.com
Elsewhere in the episode, Jordan commented on NeNe Leakes' outburst episode during a group counseling session with the cast.
"I felt like her heart wasn't really in it and maybe it was a vanity project," Jordan said. "Maybe she thought the counseling would be for what was wrong with all of us but the thing is, all of us have beef with each other, but we've all had an issue with NeNe at some point."
What What Happens Live airs Sunday thru Thursdays 11/10c on Bravo.