Exclusive Sneak-Peek: Porsha Williams Goes Head-To-Head With Claudia Jordan Over 'Unforgivable' Comments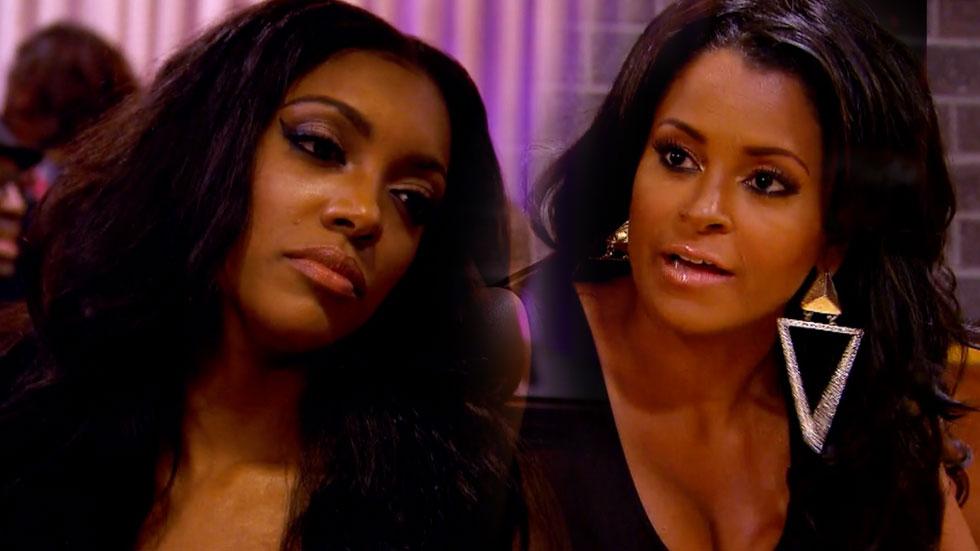 The claws are coming out!
In an exclusive sneak-peek for the upcoming episode of Real Housewives of Atlanta, divas Claudia Jordan and Porsha Williams go head to head…and it ain't pretty.
In an effort to smooth over their work relationship, Claudia confronts Porsha for being "icy" in the office, and expresses her hope to be pleasant with one another moving forward:
"I'm not begging nor dying nor trying to be your best friend, I'm not. A cordial work environment at best, that's all I'm cool with. We do have to see each other every day at work."
Article continues below advertisement
Unfortunately, Porsha does not seem terribly interested in fixing their relationship, telling Claudia that her "unforgivable" comments about Porsha's boyfriend were the real source of the problem.
Watch The Video Exclusively On RadarOnline
Despite Claudia's efforts, the whole fiasco boils over into an epic Bravo diva brawl. Eventually – and after throwing some major shade –​ Porsha attempts to escape the uncomfortable conversation.
"Don't talk about me behind my back and you're good," Claudia shouts after her. But Porsha has already wandered off to join another group.
Not quite finished with her opponent, Claudia then makes a sly comment about Porsha – "This bitch is crazy" – within earshot.
As for the rest, you'll have to see it firsthand!
Tune in for a new episode of RHOA Sunday nights at 8:00 PM EST on Bravo.