'I Am Not Jealous!' Claudia Jordan Slams Porsha Williams In New 'RHOA' Blog, Doesn't 'Want Her Life, Hair Or Body'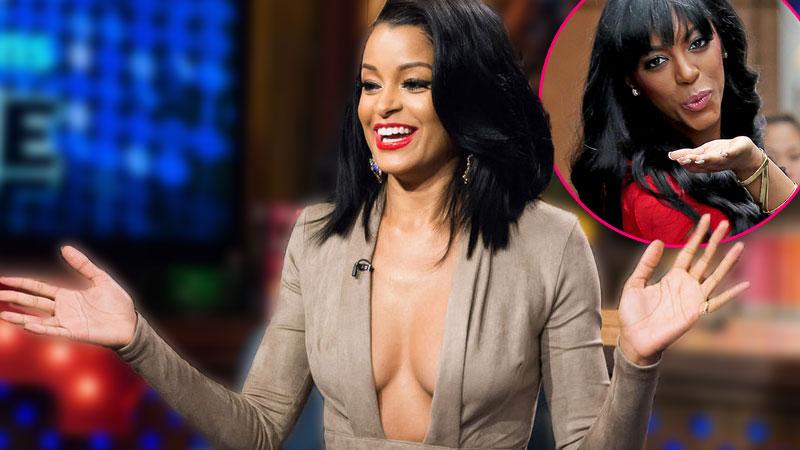 Claudia Jordan had better watch her back, because fighting with Porsha Williams is never a good idea!
Despite being the newbie on the block, 41-year-old Jordan is already ruffling a lot of Real Housewives of Atlanta co-stars' feathers—Williams' included.
But in a new post on her Bravo blog, Jordan is absolutely adamant that she's "not jealous" of her catty co-star, Williams, 33.
"I am not that emotionally invested in Porsha, and if you ever catch me getting there, please take me out to pasture and put me out of my misery!" Jordan rants.
Article continues below advertisement
"Let's be very clear — like crystal clear — I am not jealous of Porsha, she has nothing I want or couldn't get if I wanted it. I do not want her life, hair, body, mouth, or situation," she adds.
As RadarOnline.com previously reported, Jordan is far from friends with the other women, and has earned the "most hated" status since her arrival, but she defends herself in this latest missive.
"I've never been the type of woman that couldn't co-exist with successful women. I've never had the need to be the 'star' in my group of friends," she explains.
"I actually like to surround myself with women that are upwardly mobile, intelligent, fabulous, successful, independent, and inspirational. So to suggest jealousy over a woman that only has more material items than me for now is laughable."
And Jordan is insistent that she would not change anything about her interactions with the other women.
"I do not operate in the land of make believe; I tend to live in a thing called the real world," she snipes.
"So I don't regret anything I've done, because I've done it with purpose and with no shady ulterior motives. I'm a realist and that's that!"
Bravo's Real Housewives of Atlanta airs on Sunday at 8/7.