Taylor Swift & Calvin Harris Fuel Dating Rumors In Nashville – Their Trip To Whole Foods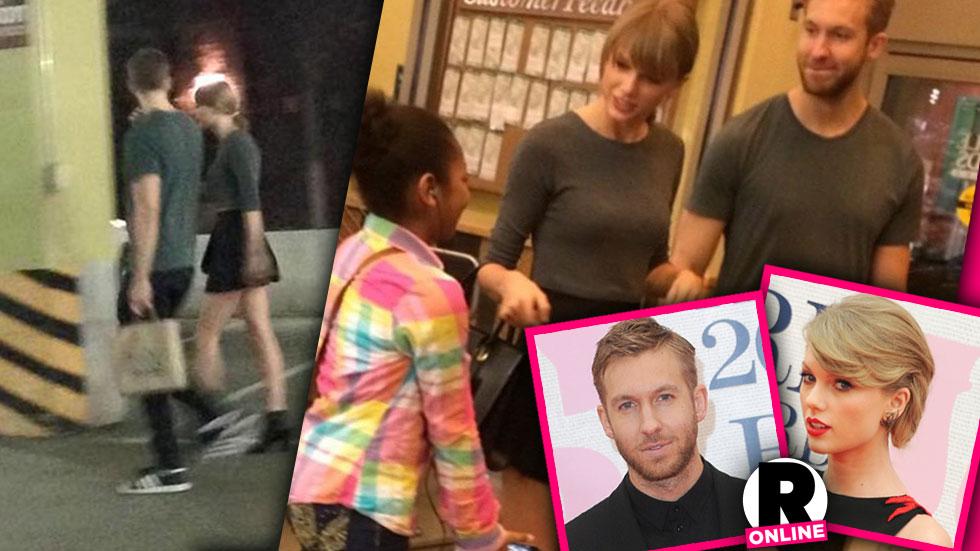 Giving love another go?
Taylor Swift fueled rumors that she's dating producer Calvin Harris when the two were spotted hitting up a Whole Foods in Nashville, TN, together.
Reports first surfaced when the music makers were seen getting handsy at the 2015 BRIT Awards after party. According to eyewitnesses, Harris was spotted holding Swift's hand as they made their way to the dance floor.
Their romantic touching reportedly segued into a long conversation about music. Perhaps some new tunes are in the works for these two artists.
Article continues below advertisement
But it looks as though they're spending a lot more time together than just in the studio. The pair was spotted picking up some Whole Foods together – in matching outfits no less!
Harris is currently touring his music and is scheduled to appear in Brazil this very weekend, but made sure to stop off in Nashville to see the leggy blonde. Talk about dedication!
The one hole in this equation: Harris supposedly only likes brunettes.
During an interview with Capital Breakfast this month, the beats-maker admitted that he would swipe left on Taylor if he were presented with her Tinder profile.
"She's just the opposite of my type. She looks lovely, she's the opposite of my type, so I would just go left," he said.
To be fair, he could be covering up for the sake of privacy. His kind gestures, traveling and flirting may just give him away!
Do you think Calvin and Taylor are dating? Sound off in the comments below!