Exclusive
D-Day! Bobbi Kristina Brown Family Gathers For Final Life Support Decision — But Doctors Have A Veto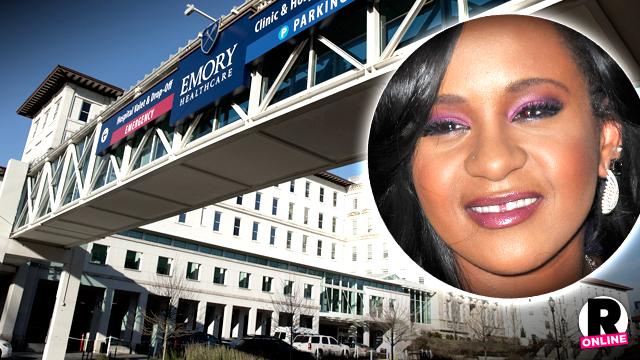 Bobbi Kristina Brown's closest relatives will gather this week to make a final decision regarding medical treatment for Whitney Houston's brain-dead daughter, a source close to the family exclusively tells RadarOnline.com.
While the final decision will be left to her father Bobby Brown, her grandmother Cissy Houston has returned to Atlanta from her New Jersey home for the family meeting, the source revealed.
Article continues below advertisement
Brown, 22, was placed in a medically-induced coma after she was rushed to a suburban Atlanta hospital on January 31. She was soon moved to the intensive care unit at Atlanta's Emory University Hospital, where she has remained for more than six weeks.
Dr. Michael DeGeorgia, a neurologist who treats similar cases at University Hospitals Case Medical Center in Cleveland, tells RadarOnline.com that six weeks is an unusually long time for a brain injury patient to be kept sedated in an ICU. Brown's doctors are not obligated to continue treating a patient if they don't think they can help them, but they usually let the family make the final decision.
"Patients' families can decide if they want to push forward with continued medical treatments, even if their loved one is in a devastated situation and has little hope for survival," Dr. DeGeorgia tells RadarOnline.com. "You would usually abide by the family's wishes, unless you decide that they are brain dead and that they have no brain function."
Little information about Brown's treatment and condition has been made public in recent weeks, although sources did reveal her doctors lifted the sedation after three weeks to assess her brain function.
MORE ON:
Bobbi Kristina Brown
Article continues below advertisement
Doctors need to watch a patient for about two weeks out of a coma in order to make a long-term call, Dr. DeGeorgia explains. "If you think they're going to do well, you push forward. You take steps to get them to the nursing home or rehab," he says. "If you think they're not going to get any better and that their quality of life is so bad that they would never want that, then you have a discussion with the family."
The Houston and Brown families have been divided about what course to follow, according to a source.
Story developing.
Watch: Steve Stepho Explains Houston Family¹s Dislike For Nick Gordon