Twisted Game? Woman Accuses Bill Cosby Of Forcing Her To Impersonate The Queen Of Jordan, Then Raping Her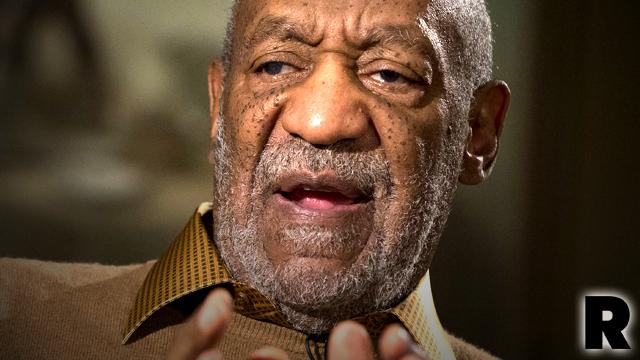 Another woman who was anonymously involved in a sex abuse lawsuit against Bill Cosby is going public with details of her allegations against the comedian — and they may be the most bizarre yet. Claiming Cosby forced her to dress up like Queen Noor of Jordan and indulge in other bizarre role-play games, she says her interactions with him left her "ashamed" and confused.
The woman, "Patricia," is the seventh of the 13 "Jane Doe" witnesses in a 2006 lawsuit to recently come forward with details of alleged assaults by Cosby. Now 58, she told Buzzfeed News that she was 22 and a conference planner at the University of Massachusetts when Cosby first invited her to his Shelburne Falls, Massachusetts, home for dinner and some acting lessons.
Article continues below advertisement
"I was young, naive, and very flattered, and I agreed," she told Buzzfeed. "I thought he really wanted to help me. He was very paternal to me; it wasn't creepy at all. I trusted him to be a person I could respect."
Patricia claimed she "started to feel weird" after Cosby mixed her a drink and directed her to act like "an elegant queen with oatmeal dripping all over her face." She didn't remember much until she woke up naked in a guest bedroom with Cosby standing over her in a bathrobe, she said. He explained that she had thrown up and passed out, she claimed.
"I believed him," she told Buzzfeed. "I was deeply ashamed."
Cosby kept in touch with her for months after, he paying arranging acting lessons for her and paying for a gym membership, she says, but a second alleged assault ended their friendship.
Patricia accompanied Cosby to a live taping of the Dinah Shore Show in 1980, for which Cosby asked her to wear her hair up in a teased bun like Jordan's Queen Noor, she said. "He was obsessed with her." Cosby insisted after the show that she take some pills to "relax her," Patricia said, and she awoke the next morning naked and a mess, she said.
Article continues below advertisement
"I was very sick and knew that someone had penetrated me," she claimed. "Finally, I realized what was happening." Cosby was furious when she confronted him, calling her ungrateful and throwing her out of his hotel suite, she said.
Patricia's description is similar to many of the more than two dozen women who have accused Cosby of unwanted advances in the past six months. Why, like others, did she wait this long to tell her story?
"The late '70s and early '80s were very different times than the culture in which we live at present," Patricia said. "Powerful men were not challenged by women. I didn't think anyone would believe me. She said she "internalized the events with tremendous shame."
Cosby's lawyer has consistently denied all of the allegations. Three women are now suing Cosby for defamation in response his representatives' statements saying their allegations are false.