Bill Cosby's Secret Settlement Talks With Sex Accusers Fail — Lawsuit Moves Forward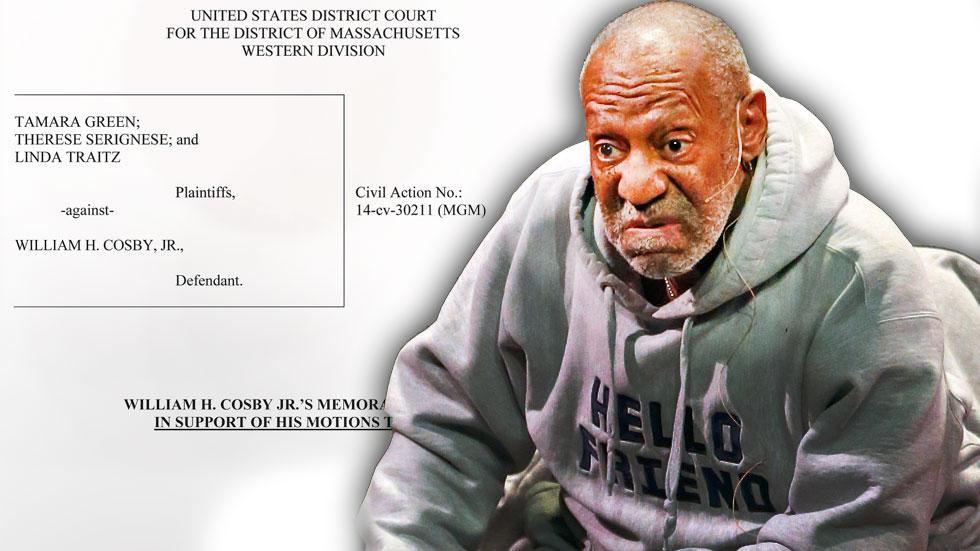 Lawyers for Bill Cosby and three women who accuse the comedian of sexual abuse have failed to reach a settlement of their defamation lawsuit, according to court documents obtained by RadarOnline.com. Both sides began secret meetings for a deal on February 18 with a Friday deadline. But a new filing by Cosby's lawyers suggests the federal court battle will continue.
Although the alleged sexual assaults happened decades ago and the time limit for criminal and civil action has passed, the defamation case filed by three women could lead to a very public retelling of the dozens of accusations against Cosby that have been reported in the last six months.
Article continues below advertisement
The women involved in the suit contend that statements made by Cosby representatives in recent months — denying he ever touched the women and calling them liars — have defamed and harmed them.
Tamara Green, who claims Cosby drugged her during lunch and groped her in the 1970s, initially filed the defamation lawsuit in U.S. District Court in Massachusetts late last year. Therese Serignese, who accuses Cosby of raping her backstage as a Las Vegas show in the 1970s, and Linda Traitz, who also alleges she was drugged and assaulted in the same timeframe, joined the defamation case in January.
"Mr. Cosby denies each and every one of the allegations of sexual misconduct leveled at him by Plaintiffs Green, Serignese and Traitz," the motion to dismissed filed on Friday says. "But this is not an action for sexual assault. This lawsuit is, rather, a misuse of the law of defamation to attempt an end run around the relevant statutes of limitations for the alleged assaults."
Cosby has a right to defend himself against media reports quoting women who accuse him of sexual assaults, his lawyers argue. "The law does not require that one stand idly by while he is publicly attacked. Instead, the law entitles an individual who is accused of serious wrongdoing to rebut the allegations without facing defamation claims," the filing states.
Article continues below advertisement
Cosby's publicist never called the women "liars," the filing claims. "Rather, in a series of statements made to media outlets, Mr. Cosby's spokespersons issued comments that responded to several of Plaintiffs' attacks and explained the reasons why the public should question their claims as well as the media's rush to put those accusations into circulation," says the document.
Cosby also argues the statements were "substantially true" and did not harm the women's reputations.
Lawyers for the female accusers have a month a make their arguments against Cosby's motion to dismiss.
Story developing.