Exclusive
'The Bachelor' Star Kelsey Poe 'Disgusted' By 'Low-Life Girls On The Show' — Insults Would Make Her Dead Husband 'Turn In His Grave'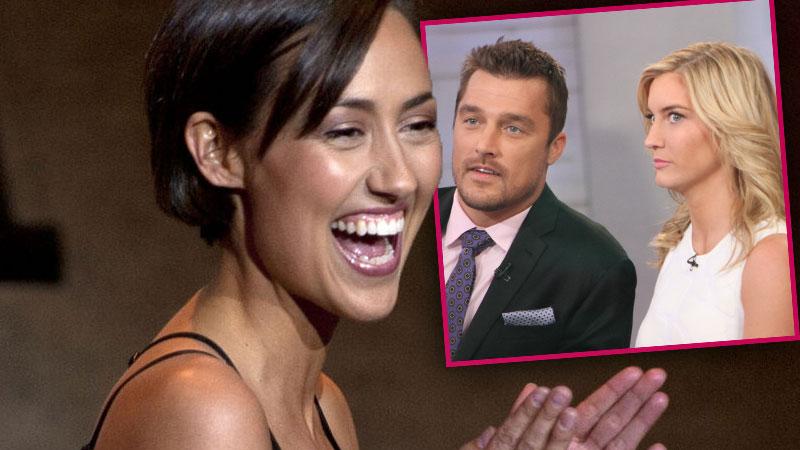 Some contestants on The Bachelor would do anything to get a rose. But this season's accusations that series star Kelsey Poe faked her husband's death to gain sympathy from Chris Soules left the stunning brunette "disgusted," and shocked her fellow castmates would stoop so low.
The claim, aired by Ashley I . at The Women Tell All Special on March 2, was "the most painful thing I have ever heard since I heard the news of Sanderson's death," Poe told RadarOnline.com. "I am still reeling in shock at the level of nastiness I encountered, or how far those women will go."
Article continues below advertisement
Poe, whose beloved husband Sanderson tragically died in 2013, was nicknamed "The Black Widow" on the show and accused of making up his death to give herself a sympathetic storyline. Other contestants claimed her positive attitude was proof she had not experienced such a tragic loss.
Poe told RadarOnline.com, "I wanted to be happy and not the depressing widow, so I put a fake brave face on it, so I wouldn't be the sad one in the room. But to be honest, there is no positive way to tell someone you are a widow. Even friends get uncomfortable or any new acquaintance that asks me my situation."
"So I told a sad story with a happy face, which was somewhat of an oxy-moron, and left me looking like a bit of a moron," she said. "It backfired, and I should have just owned my truth because it is part of who I am."
Poe said, "As for the low-life girls on the show, they were far more manipulative and scheming than anything I would have done, so I am happy to say I can live with my mistake as it hurt nobody but me. Some of them, on the other hand, were a 'scratch your eyes out' attacking bunch, but not all of them. Some women really have no concept of 'sisters looking out for each other.'"
Article continues below advertisement
On Monday's season finale Soules gave his final rose and an engagement ring to Whitney Bischoff. Poe had been eliminated in episode 6 — an outcome she tells RadarOnline.com she accepts, since she feels she needs more time to love again.
"I feel I fell back a few months in my progress," she said. "I thought my heart was ready, but to be honest, I am going to give it a break and focus on other great opportunities I am creating. I am staying positive, learning to get back on track as a single lady and having a positive attitude. I hope that maybe, just maybe I will find love again in a true organic manner."
"Sanderson, my husband would want me to find happiness and a new lease on life," she said. "That much I know is true. He knew me since we were young. He knew me as full of life and love, so yes he would want me to have that again. But I can tell you this hand on heart, to see what I endured on the show would make him turn in his grave."
"The endless insults from other contestants and the inhumane barrage of insults from so-called Bachelor fans, or bullies I should say, he would never have wanted that for me. I had moved on a little since his passing, and to be honest, it is my right to say, because it is my truth, the whole experience set me back months. I feel battered and bruised."
Do you think that the other girls were mean to Kelsey Poe? Let us know in the comments below.