Abandoned By Dad! 'The Bachelor' Winner Whitney Bischoff's Tragic Past Revealed — Can She Ever Trust A Man?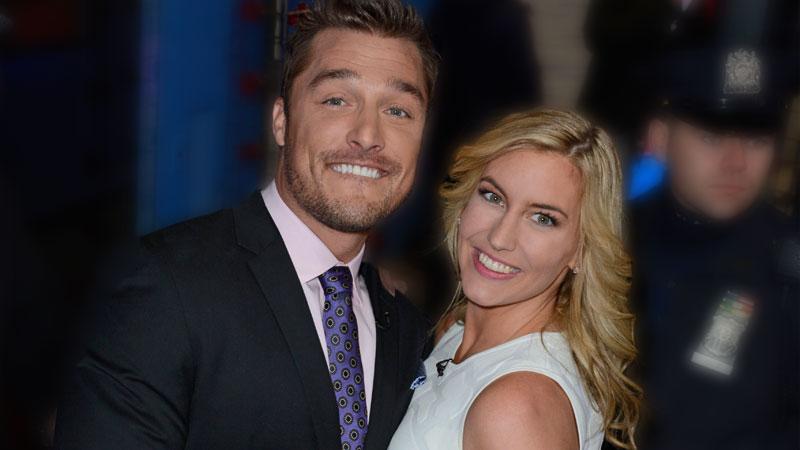 Whitney Bischoff won Chris Soules' heart on The Bachelor, but the tragedy of her broken family may make it tougher for her to trust him, family insiders tell Star magazine.
The Chicago fertility nurse accepted Soules' marriage proposal on Monday night's episode, but as the couple start their life together, revelations uncovered by Star about the pain in Bischoff's past suggest their relationship could be challenged.
Article continues below advertisement
"It's been hard for Whitney to really put her trust in a partner after what she experienced," a source told Star. "I really hope and pray that Chris is as decent a man as he seems and that he'll help make this a turning point in her life."
This insider and other sources told stories of a family that crumbled when Bischoff, 29, was a toddler and her father left her mother for another woman.
"It was incredibly painful — and left Whitney with major trust issues," a family source said.
Her parents were both 20 when they married in Louisville, Kentucky, in 1974. The young lovers "were actually a good couple when they first got married, but when things went downhill, they went fast," a family source told Star. "Whitney's dad was a plumber, and he liked to drink; his family produced homemade wine on their farm. He also had a bit of a temper, and her mom Carol would tell me stories that would break my heart for her and the children."
Article continues below advertisement
Whitney's sister Kimberly was born in 1980, and the future reality star, five years later. She was just over a year old when the fairy tale family disintegrated. "They were having problems in their marriage, and then Whitney's dad left Carol and took up with a woman who worked with him at the plumbing company," another family insider said.
"One day, I walked over to Carol's house and she was sitting on the kitchen floor, sobbing hysterically," another source told Star. "She told me that her husband was leaving her for another woman — and baby Whitney was there. I'll never forget the sight of the poor little girl rubbing her mom's back as she sobbed on the floor. She was so young, but she clearly knew something was wrong. It shook their world."
Bischoff was just 14 months old in August 1986 when her mother filed for divorce. The mom won full custody of the children. She said in a court filing five years later that her husband "has very little contact with myself or our children."
Sadly, her mom would not live to see her daughter find happiness.
Bischoff revealed during a date with Soules, 33, that her "mom, almost 10 years ago, went in for a routine procedure, and there was a complication — she suffered a blood clot. She died instantly." She has no relationship with her father today.