'Your Insecurity And Jealousy Just Shines Through!': 'The Bachelor Women: Tell All' Full Of Crying, Lying & More!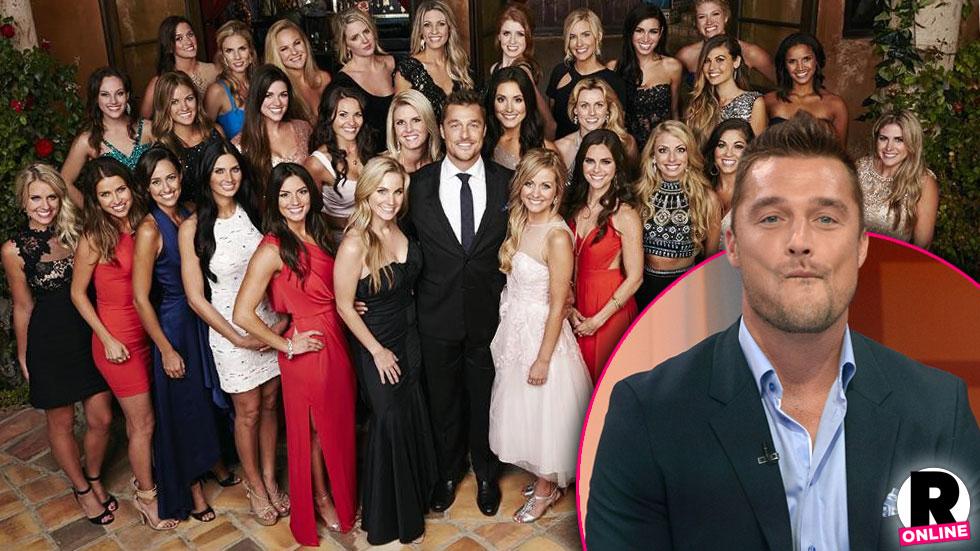 The Bachelor: Women Tell All was full of all the requisite drama Monday, as the lovely ladies vying for Chris Soules looking back at the season's high and low points.
Among the highlights included a loud argument over Carly saying she thought Britt was a phony, with a hyper Jillian jumping in to defend Britt -- "the sweetest, most pure-hearted person" on the show -- in saying that Carly's "insecurity and jealousy just shines through"
Article continues below advertisement
A weeping Britt told her squawking love rival, "You've pretty much narrated my entire love story for the past three weeks, can I just talk?"
Another interesting narrative Monday came with Kelsey, the widowed beauty who said that while her time on the show was "amazing," the hunky farmer rejecting her gave her a flashback to the pain and despair of losing her husband.
She said that while she thought that Soules "would be the love of the rest of my life," and that she "had a husband who loved me and I loved him and we built a life together and then he died.
Watch the video on RadarOnline.com
"I'm feeling like I'm grieving all over again," she said, adding that being sent home "just really brought me back to the shock and despair" of losing her husband.
Her sentimental words were met with bored eye-rolls from her peers.
"I'm looking at your faces," she said, "and many of you have a lot of contempt in your face, and so it's clear that some of you just do not like me."
Article continues below advertisement
Kelsey said that she figured she was not popular among her peers because she has a tendency to be "condescending" and use "big words," which drew the ire of her castmates to the point that she shed tears.
Bizarre beauty Ashley S. was invited by Harrison to appear on the spin-off Bachelor in Paradise after establishing herself as an exquisite enigma over the course of the season.
Ashley, who gave Soules an onion at one point on the show, said she wasn't one to put up a front for the national TV.
Watch the video on RadarOnline.com
"I mean, this is me ... like, I think with the cameras around it's really hard for me to not be silly," she said, adding of the other women, "While all of them were getting upset and crying, I was outside looking at pomegranates."
"It's so weird ... just that we're on TV."