The First Bachelor Baby? Preview Of New Season Shows Possible Pregnancy Between Chris Soules & Bachelorette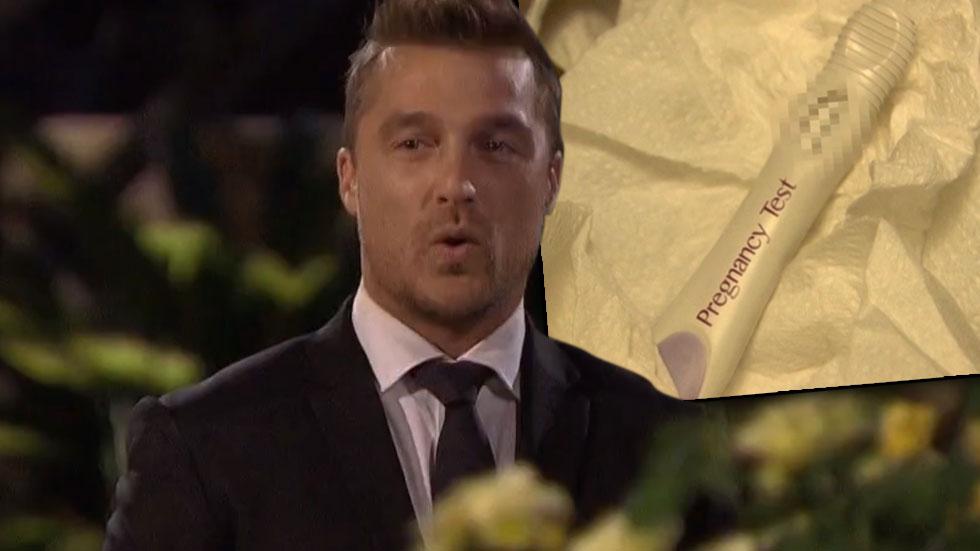 Has The Bachelor's famous honeymoon suite brought upon the pitter-patter of little feet?
A new sneak peek of the approaching season, featuring mouthwatering Midwesterner Chris Soules, shows the former Bachelorette contestant declaring himself "the luckiest man alive."
Soules, 32, said he believes he "can find that special someone" this season, as the camera pans on rows of stunners hoping to get a rose from him.
Article continues below advertisement
"With more women comes more drama … more tears," a narrator teases. The spot ends with the catchphrase, "A whole new season … pregnant with possibilities," as the camera flashes upon an image of a pregnancy test.
While the hunk from the heartland puts off an "Aw shucks" demeanor onscreen, a RadarOnline.com exclusive in June revealed the small town stud has a long history of legal blotter, including a 2006 conviction in connection with operating a vehicle while intoxicated.
The Bachelor returns to ABC Jan. 5 at 8/7c.