Exclusive
Chris Harrison Has 'Mentally Checked Out' Of His 'Bachelor' Gig, Claims Ex-Contestant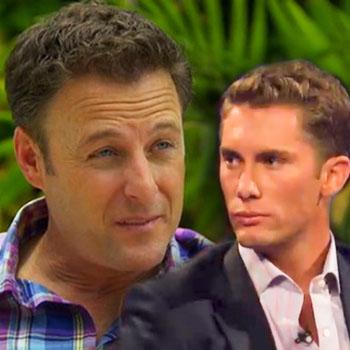 Not everything is rosy for Chris Harrison.
One former Bachelorette contestant exclusively tells RadarOnline.com that the show's host is ready to move on from Juan Pablo's controversial season on The Bachelor.
"Chris Harrison is a genuine, awesome, real guy," former Bachelorette contestant Kalon McMahon exclusively told Radar. "He's smart and probably has the best job in the world right now, but at the same time, you can tell he is mentally checked out -- I feel bad for him."
Article continues below advertisement
McMahon, who was deemed the "villain" on Emily Maynard's season, went on to explain why he believes Harrison is wasting his talents on the ABC hosting gig.
"Watching the show, it's obvious, he's tired of asking these terrible people about their awful relationships. He is sick of acting like he is invested and actually cares about these people finding love," McMahon said. "He's stuck between a rock and a hard place. He has the best job in the world – and gets paid very handsomely for it-- but he's over it.
"I'll be curious to see how long he stays on the show."
The controversial contestant went on to explain that ABC needs to take the dating reality show in a new direction to invigorate both the show and its' host.
"I joke that the Bachelor & Bachelorette have gone green. They tend to recycle a lot of the storylines and are running out of ideas. Hopefully they get something to inspire them, so the show can keep going," he said.