Returning To Italy: Amanda Knox Seeks Hefty Compensation For Wrongful Imprisonment Amid Death Threats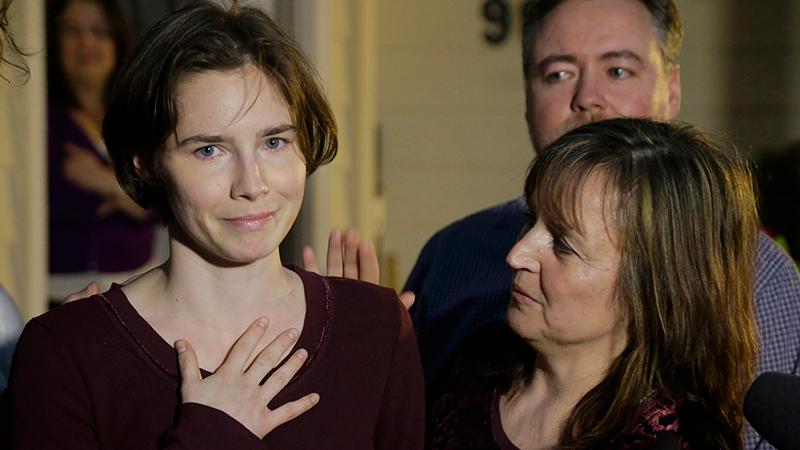 After being cleared by the Italian court, Amanda Knox may receive compensation for her four-year imprisonment.
It's been nearly a decade since Knox's exchange program roommate Meredith Kercher was brutally murdered in their shared apartment, but the twenty-something remains a fascinating focal point across the globe.
Now, Knox will return to her horrific stomping grounds in order to receive her "Italian payday," her lawyer said.
Article continues below advertisement
The twice-convicted Washington native has officially been exonerated and cleared of her charges, and is set to return to Lo Stivale court to pursue recompense for her four-year incarceration.
"She will be seeking compensation for wrongful imprisonment," Knox's lawyer Carlo Dalla Vedova released in a statement.
According to reports, Knox also plans to write another book exposing her experience with the Italian judicial system.
It won't be smooth sailing for Knox – dubbed "Foxy Knoxy" – who received death threats just hours after the Italian court cleared her name.
Though the young author vowed never to return to the country that put her behind bars twice, it seems she may be able to forgive and forget after all.