Exclusive
Harder To Breathe! 'Jealous' Adam Levine Feuding With Pharrell Williams On 'The Voice' Set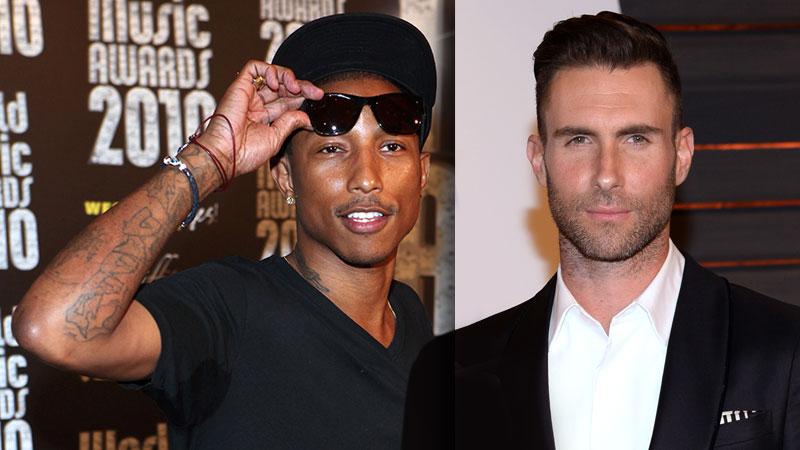 Things have heated up on Season 8 of The Voice, but it is not between the contestants! According to a source close to the production of Fox's hit TV show, judges Adam Levine and Pharrell Williams are at each other's throats as the "Payphone" singer is reportedly "feeling shafted by Pharrell behind-the-scenes."
"Not only is Pharrell talking the contestants that Adam would have generally locked in with ease, but he is also a favorite among the production staff," an industry insider tells RadarOnline.com exclusively.
Article continues below advertisement
"He takes this role very seriously and is new and fresh," the insider tells Radar, referring to the "Happy" singer, who joined the cast –comprised of Levine, 35, Christina Aguilera, 34, and Blake Shelton, 38 – last season.
"Adam is just jaded after doing it for ," the source claims. "Production staff are saying that, not only does Adam act like an a**hole, but he is totally of jealous of Pharrell and this season has brought out his true colors."
Do you think that Adam Levine is jaded and should consider stepping down from 'The Voice?'