Exclusive
Not So Happy! Pharrell Williams Sued For Ditching YouTube Show For 'Voice' Job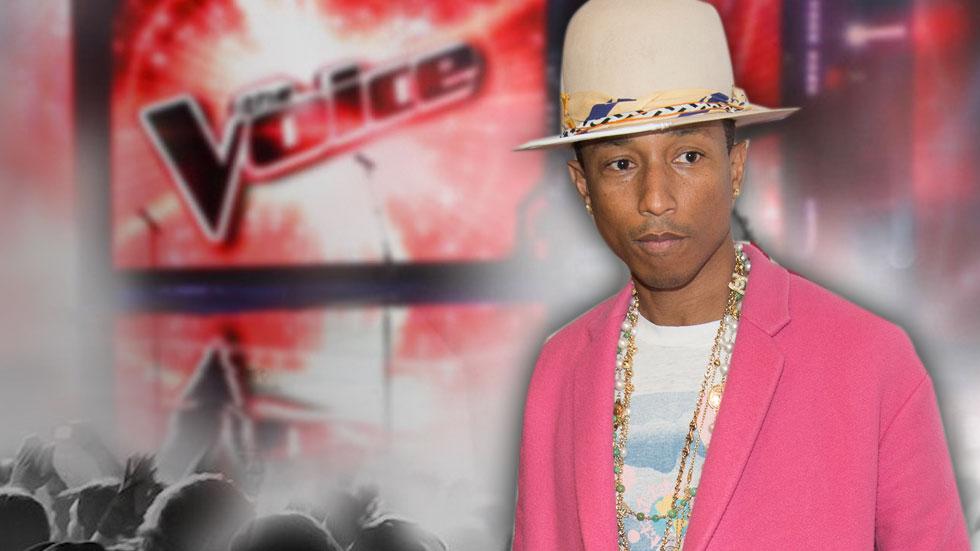 Pharrell Williams could have to pay millions for bailing on a talk show deal after his mega-hit song "Happy" earned him a coaching job on The Voice, RadarOnline.com has learned exclusively.
Producers of Artst Tlk, a YouTube show they hoped to put on television, are suing Williams in federal court because he refused to tape a second season of the series.
Lawyers for the singer-songwriter-producer claim there was no contract — just an "agreement to agree" — and they insist he is willing to talk about resuming the show when his Voice contract expires in four years.
Article continues below advertisement
The first season of Artst Tlk that Williams hosted got 1.7 million views on YouTube, but the show ended just before he signed his deal to be a Voice coach. The problem? His new NBC contract included a provision that he couldn't be on other shows.
When producers told Williams, 41, they were exercising their option for a second season of the YouTube show, he wrote to them: "Holding me to a contract that prohibits The Voice exclusivity requirement? It's the Voice!"
But a deal is a deal, they contend. The "fully-negotiated and binding" contract "required only that the parties determine exactly when — and not if — certain of the parties' obligations would be performed," the lawsuit reads.
Producers say the talk show can't be revived even if Williams agreed now because of the burnt bridges with television networks that were considering carry it on their channels.