Exclusive
Zsa Zsa Gabor's Daughter Francesca Hilton Still Not Buried—'In A Cardboard Box'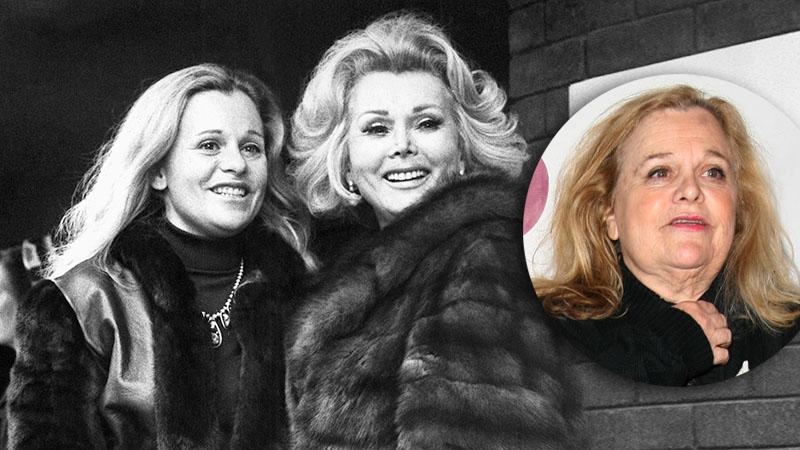 Francesca Hilton's ashes still have not been buried a month after her billionaire brother Barron Hilton claimed her remains from the Los Angeles County morgue, RadarOnline.com has exclusively learned.
The only daughter of hotel magnate Conrad Hilton and Zsa Zsa Gabor, who was homeless when she collapsed and died at age 67 in a West Hollywood restaurant on January 5, is in a cardboard box in the Pierce Brothers mortuary, a source familiar with the situation reveals.
Article continues below advertisement
"That's insane! How sick can they be?" said her stepfather, Prinz Frederic von Anhalt, when RadarOnline.com informed him that Hilton's remains have not been interred. "We are talking about pocket change."
Hilton's body was in the county morgue nearly two weeks after her death, but when von Anhalt tried to claim the remains for burial he was blocked by Barron Hilton, 87, who eventually signed for them from the coroner's office.
Dozens of friends sent contributions to help pay for a niche — a small space for ashes — at Westwood Cemetery. Friends agreed she wanted to be buried near her aunt Eva Gabor, which is also where a plot awaits her 98-year-old mother. But RadarOnline.com has learned the space was never purchased.
Her publicist Edward Lozzi told RadarOnline.com that the Hilton family had promised to arrange for the burial and to hold a private service at the cemetery in the days after a well-attended memorial service last month. Von Anhalt was not invited to his stepdaughter's memorial. In fact, two ex-marines were stationed at the church door to stop him in case he tried to attend.
Article continues below advertisement
The spokesman for Steve Hilton, the nephew who was overseeing arrangements, has not responded to RadarOnline.com's request for comment on why the burial has not happened.
Another source tells RadarOnline.com that Hilton's family said they would eventually spread the ashes to the wind and not bury her, but the devout catholic would not have wanted that.
Although Hilton grew up in wealth, she was homeless when she died last month. As RadarOnline.com exclusively reported weeks before her death, Hilton was living in her 1997 Toyota Forerunner, except when she could scrap up enough cash to pay rent in a Hollywood flophouse.
"Her life was not easy," Conrad Hilton III told RadarOnline.com after the memorial service. His aunt — who he called "a character" —suffered from living in the shadow of two famous and successful parents.
One friend called Hilton "a pre-Kardashian," a reference to how her mother and aunts, known as the Gabor sisters, were one of the first glamorous Hollywood families to captivate the media.